Hitman 2 Sniper Assassin competition launches with a big prize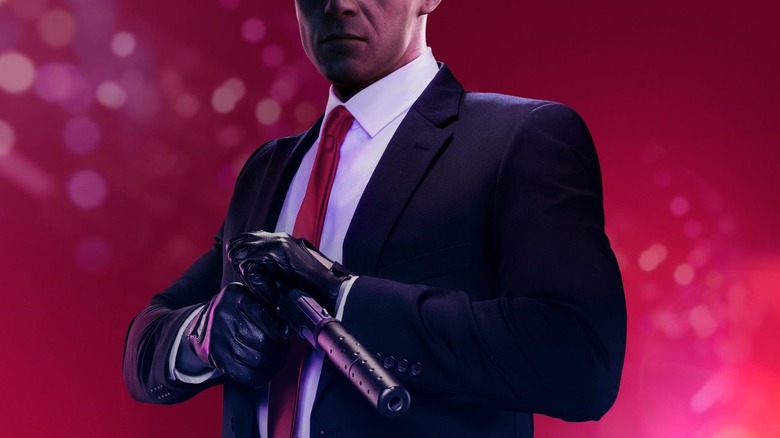 Hitman 2 may not be arriving until later this year, but a portion of the game is already playable now. Dubbed Sniper Assassin, this is something of a challenge mode that tasks players with snuffing out targets within a 15 minute time limit. As you'd expect from the Hitman series, Sniper Assassin allows you to get very creative with your kills, which turns it into something of puzzle.
While Sniper Assassin seems like a pretty good way to pass the time while we wait for Hitman 2 proper to launch, Warner Bros and IO Interactive has upped the ante with a new competition centered around the mode. Announced today, this competition will search for the best Sniper Assassin player on each platform – PS4, Xbox One, and PC – and the reward for claiming that title is pretty big.
Should you top the Sniper Assassin leaderboards during this competition, your name and likeness will be included in future Hitman 2 content. It sounds like winners will make an appearance in some of the game's eventual DLC, as the competition wraps up on November 6, 2018. That leaves little time to add winners into the main game, which launches a week later on November 13.
Despite the fact that Sniper Assassin can be played with a friend, this competition is only open to solo players. To enter, all you need to do is create an IOI account and dive into the mode. Keep in mind that you need to pre-order the game in order to participate, but it's worth pointing out that you unlock Sniper Assassin mode immediately when you pre-order any version of the Hitman 2.
The competition's terms and conditions state that points will be awarded for killing targets and concealing those assassinations, and players can compete as often as they like during the contest. Given that the competition will be open for several months, we can probably expect to see some ridiculously high point totals on the leaderboards by the time everything is said and done. The contest underway now, so head down to the comments section and let us know if you're going to be participating.