Hitachi pulls wraps off new 2TB SimpleDrive, SimpleTech Pro Drive, and SimpleTech Duo Pro Drive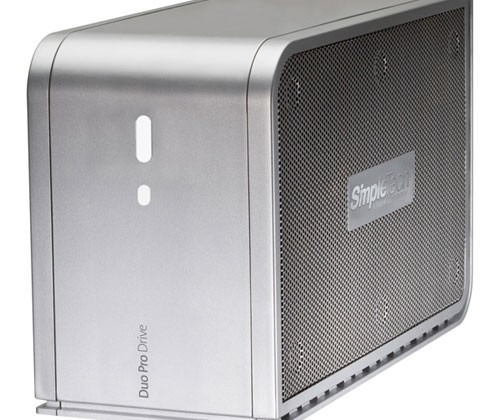 Hitachi has unveiled a new line of external storage solutions with 2TB capacity. One of the new solutions has a 4TB storage capacity. All of the new external storage models use the Hitachi Deskstar 2TB 7K2000 2TB HDD. Hitachi is also offering the drive in an internal hard drive kit for desktop computers.
The SimpleDrive USB 2.0 external hard drive has 2TB capacity for $249.99 and works with Mac and PC computers. The SimpleDrive can also be had in 500GB and 1TB capacities. The SimpleTech line is made by Hitachi and includes the Pro Drive with USB 2.0, FireWire 400, FireWire 800, and eSATA connectivity. The 2TB drive is $299.99.
The SimpleTech Duo Pro drive has dual HDDs inside and supports RAID 0/1. The drive can be had in 2TB capacity for $299.99 and a 4TB capacity is $499.99. Connectivity options include eSATA and USB 2.0. The internal hard drive kit with a single 2TB HDD sells for $249.99.