Hisense portable AC and dehumidifier get Alexa integration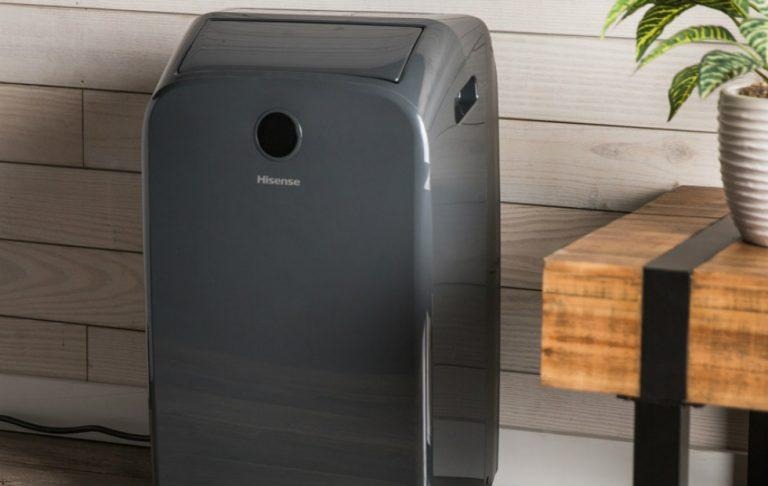 HiSense has announced a new Alexa integration for its HiSmart Portable Air Conditioner and HiSmart Dehumidifier. Both products are designed for home owners (or apartment dwellers) who want an element of smart control over their home appliances. The new Alexa integration takes that ability to new levels, making it possible to control the two appliances using an Alexa device like an Amazon Echo or Echo Dot.
Hisense's portable air conditioner is exactly what it sounds like — a cooling unit that isn't locked down to a single location. Device owners can control the unit via the HiSmart Air App, a phone app that gives control over the AC from anywhere with an Internet connection. Once linked with an Alexa-enabled device, such as an Echo, the user doesn't need to pull out their phone to control the air conditioner, and the same is true for the dehumidifier.
Thanks to the Alexa integration, HiSmart device owners can control the two products using voice commands. For example, users can tell Alexa to turn on the HiSmart Dehumidifier, causing the smart home device to do just that. The same goes for the portable air conditioner, which boasts super quiet operation alongside a temperature display and portable design.
The HiSmart Portable Air Conditioner is capable of cooling down a 300sqft area, meaning it is ideal for a single room or two, or a small studio apartment. The HiSmart Dehumidifier, meanwhile, comes in two varieties: one with a 70-pint capacity and one with a 100-pint capacity.
The capacity refers to the maximum amount of water that can be removed in a 24-hour span of time. The 100-pint model is notable because, unlike the 70-pint version, it contains an integrated pump for automatically emptying the water it pulls from the air. All three products are available now. The HiSmart Portable Air Conditioner is priced at $399, the 70-pint Dehumidifier at $299, and the 100-pint model at $529.
SOURCE: PRNewswire