Hisense 2020 Quantum Series TVs and short-throw projector revealed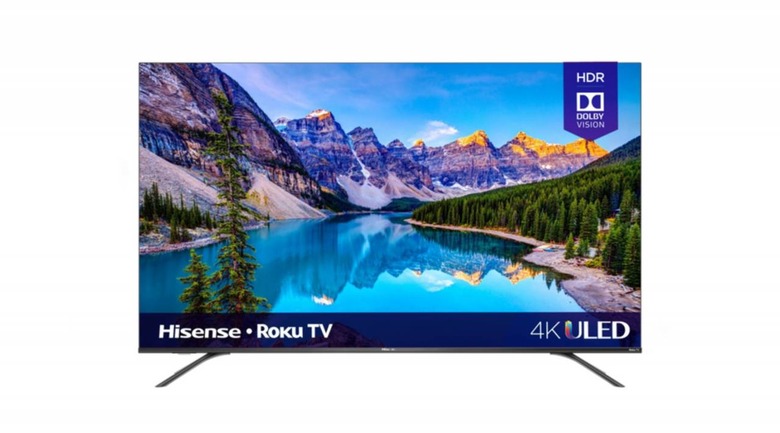 TV manufacturer Hisense has unveiled its latest product lineup for CES 2020. In addition to its various new Quantum Series TVs, the company has also launched a new short-throw projector featuring a 4K resolution and an up to a 100-inch image. The company is offering everything from budget wares that target cord-cutters and other consumers all the way to high-end models that come with substantial price tags.
Hisense has introduced two new Quantum Series television models, as well as the R8F, its first ULED 4K Roku TV, as well as the XD9G 4K ULED XD TV, H65G Series 4K Android TV, the H4G budget-tier Roku TV, and more.
The new TVs are joined by the L5 4K Ultra Short Throw Laser TV, which is a fancy way of saying that this is a projector that can be placed very close to the wall where the image is projected. Hisense claims its new projector features greater than a standard 4K color range, as well as up to a 100-inch image, a smooth picture even during fast-moving scenes and built-in dbx-tv speakers.
Of particular note is the H9G Quantum Series TVs, which features ULED tech alongside Dolby Atmos and Dolby Vision, local dimming zones, microphones in the bezel, far-field voice control with Google Assistant built-in, plus Android TV for directly downloading and streaming content.
The H8G Quantum Series TVs are similar, but lacking the bezel microphones in favor of a voice remote instead. The Android TV models are joined by three Roku TV models, which are the cheaper units in the new line. Prices are listed below:
L5 Series will be available in April 2020 for $5,999 MSRP.

H9G Series will be available April 2020 for $699.99 (55") and $999.99 (65") MSRP.

H8G Series will be available March 2020 for $399.99 (50"), $499.99 (55"), $699.99 (65") and $1,399.99 (75") MSRP.

H65G Series will be available Q2 2020 for $269.99 (43"), $299.99 (50"), $329.99 (55"), $479.99 (65"), $899.99 (75") and $1,499.99 (85") MSRP.

XD9G Series availability and pricing to be announced.

R8F Series available now at Walmart.com and for $499.99 (55") and $699.99 (65") MSRP.

R6E3 Series will be available in 2020 for $228 (43"), $248 (50"), $298 (58"), $428 (65") and $798 (75") MSRP.

H4G Series will be available 2020 for $115 (32"), $178 (40") and $196 (43") MSRP.