Hisense 110-Inch 4K LED TV Offers 120 Hz Refresh Rate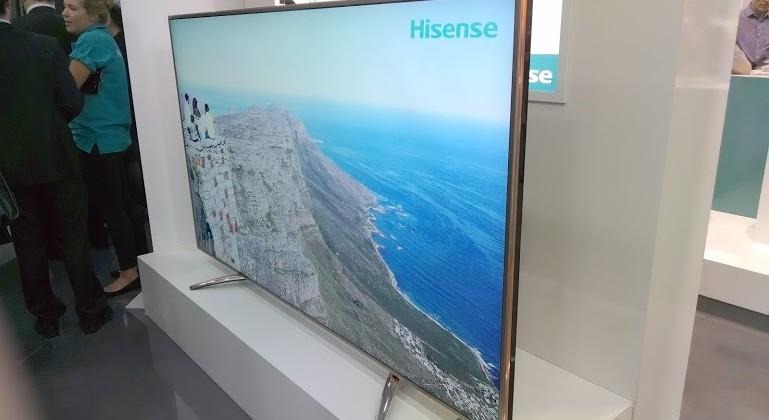 Second-tier TV manufacturer Hisense is on hand at IFA 2013 and it's showing off its massive 110-inch 4K LED backlit TV. This appears to be the same TV that was shown off at CES 2013 earlier this year. Hisense isn't making that big a deal out of the TV and possibly more interesting than the 110-inch version is that 65-inch and 84-inch versions were tipped during CES.
Those smaller and more practically sized screens are probably significantly cheaper as well. I say probably because it remains unclear exactly how much these TVs will sell for. Just to give you an idea how expensive TVs of the size and resolution are, Hisense competitor Westinghouse has a 110-inch screen of its own that's made to order costing about $300,000 that was unveiled at CES.
What we do know for sure is that the 110-inch TV has a resolution of 3840 x 2160 and a peak luminance of 1000 nits. The panel also covers 93% of the NTSC color gamut and supports 2-D dimming. The TV features a 120 Hz refresh rate, which should make it very capable during fast action scenes in movies or video games.
Hisense says that the TV has viewing angles of 178° vertically and horizontally. The screen features direct LED backlighting that also uses scanning backlight technology. The contrast ratio is quoted at 5,000,000:1, which is certainly a dynamic ratio.