Himax unveils world's first USB 3.0 pico-projector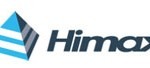 Himax has announced that it has the world's first USB 3.0 pico-projector (PDF) solution. Sadly, Himax offered no official pics of the thing for us to check out. The new projector has a resolution of 800 x 600 and uses a LCOS microdisplay from Himax Display. The projector gets all the power it needs directly from the USB port of a computer.
The ten times faster data transfer rate of the USB 3.0 port will make streaming HD resolution video smoother and removes the USB 2.0 video streaming bottleneck that limited video resolution to 640 x 480. The USB 3.0 solution promises to use the higher bandwidth to eliminate skipping and delays in playback caused by low bandwidth USB 2.0 ports.
The USB 3.0 chip inside the projector is an ET12U320A from Evolution Technology Corporation. Key specifications on the projector like brightness and contrast ratio are not offered. Poor brightness is the biggest issue with any of the pico-projectors I have ever used. I hope that this USB 3.0 projector has some improvement in that area as well.