Hidden LED found on Nexus 6, but can't be used with notifications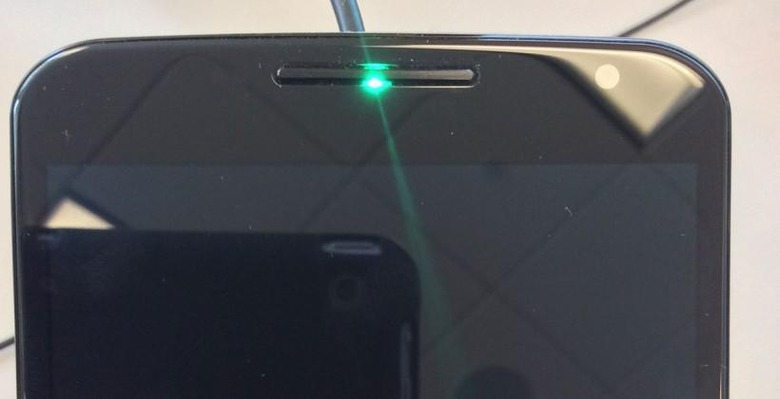 The Nexus 6, Google's new flagship smartphone built by Motorola, has only been on the market for a short time, but users have already found a hidden feature that wasn't promoted as one of the device's capabilities. An embedded LED light, capable of displaying red, blue, or green, can be found right behind the speaker at the top of the phone, which was discovered by Reddit user apogee82 on Friday.
What is odd is that the LED functionality's has been disabled by default, meaning users are unable to take advantage of the feature for use in silently notifying them of incoming phone calls, for example. Other common uses for LED lights such as this include notifications for received messages, as opposed to an audio or vibration alert, and more importantly, they are incredibly useful to users with hearing disabilities.
There is some hope for users who are desperate to make use of their Nexus 6's LED, as the notifications app Light Flow has found a workaround. While the app is compatible with Android Lollipop, it requires users to root their device.
With the release of Lollipop, it seems Google is taking a deliberate turn away from LED notifications, regardless if the hardware makers include them in their smartphones. This same situation with the Nexus 6 has been seen before on both the Nexus 5 and last year's Moto X. Now that LED notifications cannot be easily used in place of audio or vibration alerts, Lollipop users will certainly be dependent on third-party app developers going forward.
SOURCE Reddit