Hexoskin Arctic biometric smart shirt offers winter upgrade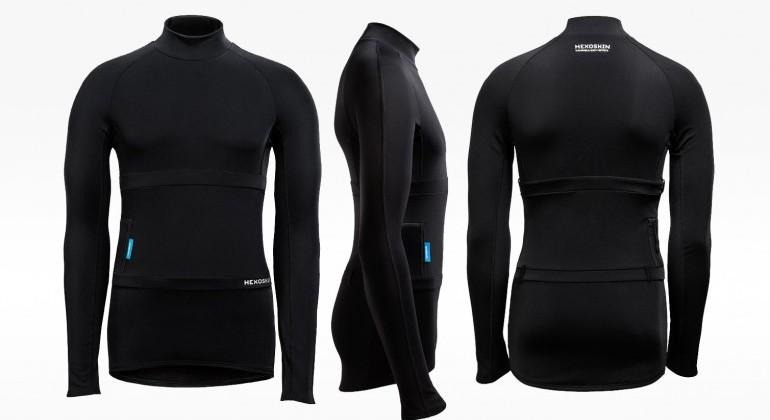 Last year the Hexoskin smart shirt was successfully funded on Indiegogo, something that spawned a wearable apparel alternative to wristbands and similar fitness trackers. That shirt, however, has a sleeveless vest design that isn't tailored to the colder months now gripping many states, and so the company has introduced a new model called Arctic. As its name suggests, Arctic is a long-sleeved version of the same biometric shirt, allowing users to wear it while out jogging or exercising in the cold.
The Arctic brings with it all of the fitness tracking abilities of the Hexoskin, but tosses in custom materials designed specifically for keeping the users warm while in cold locations. The new version of the shirt is said to have been developed partly off research on polar bears and how they stay warm.
That is joined by the extensive fitness tracking features, among them being a heart rate monitor, ECG monitor, breathing rate and volume sensors, cadence sensors, speed, altitude, and step monitors, GPS, Bluetooth, and compatibility with iOS and Android, among other things.
While both men's and women's varieties of the original Hexoskin shirt are available, only a men's version of the Hexoskin Arctic is being offered for now. The shirt is up for pre-order on the company's website for $199 USD/CAD, with shipping set to kick off in December.
SOURCE: Gizmag