Heroes of the Storm 2.0 is now live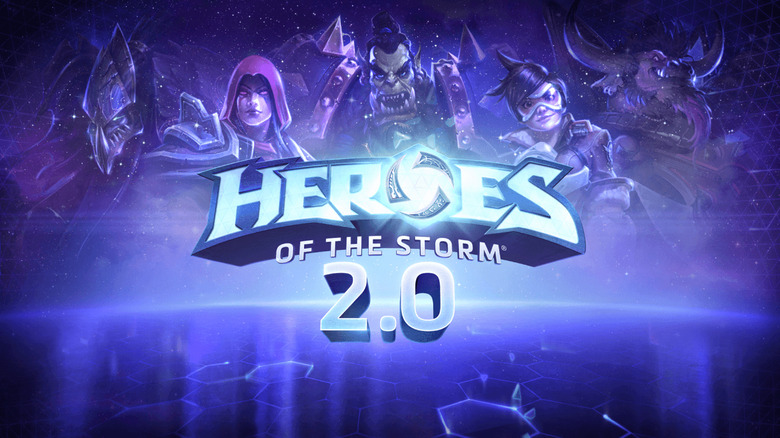 Get ready, Heroes of the Storm fans, because a significant rework is coming to the game today. After a month of teasers and hype, Heroes of the Storm 2.0 goes live today. This is something a re-launch of Heroes of the Storm, significantly reworking the way player progression is handled in-game.
For those who missed the announcement last month, here's a bit of a refresher: in launching Heroes 2.0, Blizzard is essentially making every cosmetic item and hero in the game obtainable through free-to-play means. This is done primarily by borrowing the loot box system from Overwatch and merging hero levels with player levels moving forward.
Every time you level up an individual hero in Heroes 2.0, your player level will increase as well. With each new player level, you'll receive a loot box, which contains four items of varying rarity. Loot boxes can drop a wide variety of items, including heroes, skins, sprays, banners, and profile icons. As in Overwatch, pulling a duplicate item from a loot box will give you shards, which can then be spent in the store on any item in the game.
Revamping rewards isn't the only thing Blizzard is doing in Heroes 2.0. It's also taking the opportunity to tweak the experience curve for Heroes, meaning that it should be easier to level up high-level heroes faster now. The level cap is being left behind as well, so you can level up heroes indefinitely and continue to earn rewards.
There will also be rewards at launch for new and returning players. Veteran players will be given a number of loot chests based on their new player level, up to a maximum of 70. Everyone also gets 100 gems that they can use to buy one of four Mega Hero Bundles. These bundles each include 20 different heroes, making it a good way to jump start a new account or fill in the gaps in an existing one. In order to get your Mega Hero Bundle, you'll need to log into the game before May 22.
After taking down the servers for weekly maintenance earlier in the day, Blizzard just brought Heroes of the Storm back up. That means Heroes 2.0 is live, so the wait is finally over. Go out and earn some loot boxes, or – in the case of veteran players – open the loot boxes that you have waiting for you.