Here's How To Turn On YouTube's Hidden Dark Mode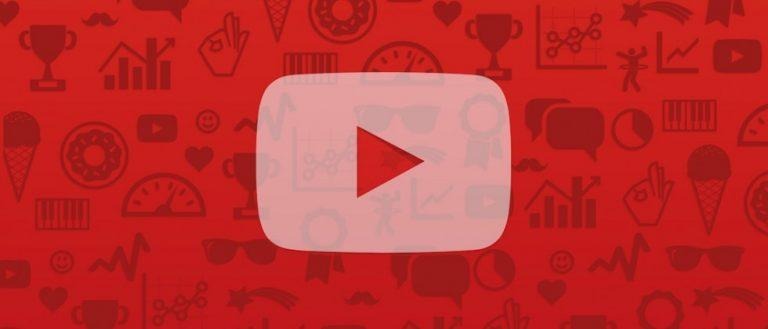 YouTube, for all of its benefits, still lacks at least one basic feature a lot of other video players around the web have. That, as you've probably guessed from the title, is dark mode – even though YouTube has been around since 2006, there's been no official way to "dim the lights" so you can better focus on the video in front of you. Or, to put a finer point on it, there's been no official way that we know about.
As it turns out, there is a way to turn on dark mode, as discovered by Owen Williams. Williams shared his excitement about a hidden dark mode on his Twitter account, sharing a browser screenshot that shows YouTube with a fully functional dark mode running. There are a couple of different ways to access this dark mode, and Williams broke down one of them in a subsequent tweet.
To enable dark mode, open the console while you're visiting YouTube and paste the following: document.cookie="VISITOR_INFO1_LIVE=fPQ4jCL6EiE". Once that's done, all you'll need to do is reload the page, click your avatar, and dark mode should load up. It's a fairly straightforward process, though not quite as simple as flipping a switch.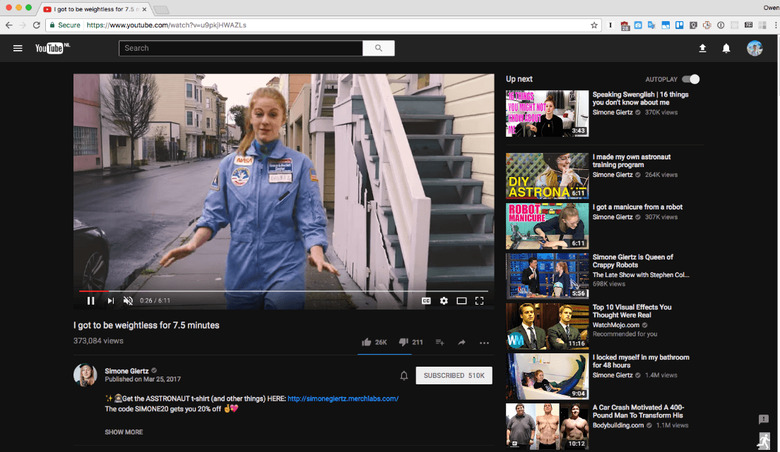 That may not work for some folks, though, but the answer to this particular problem is found elsewhere on Twitter. If Williams' method doesn't work for you, give this workaround from game developer KiWY a try. KiWY says this workaround has worked twice in his own testing, so it sounds like YouTube's dark mode is still within reach even if Williams' method doesn't work at first.
Furthermore, Youssef Sarhan points out that adding "gaming" to the beginning of your YouTube URL will load the page with a dark UI, achieving a similar effect without having to change things in the console. While this is just a UI that YouTube has created for YouTube Gaming, adding "gaming" as a subdomain to the URL works on any of YouTube's videos.
So there you have it: a few ways to get a dark UI on YouTube. Hopefully the fact that such a feature even exists means that YouTube will give it full support later on down the road, but for now, we have a couple of simple methods to use while we wait on an official launch. Go ahead and give these methods a try for yourself!
SOURCE: Owen Williams