If you're already nostalgic over your Fortnite history, good news: Epic has a new account tool that gives players a private, customized recap of their Season 8 gameplay. The recap comes in the form of a shareable video that breaks down different aspects of a player's Season 8 experience, including the friend they played with the most, the creator they supported, their favorite emote, and more.
The new recap tool is accessible through the Epic Games website, where users will need to log into their Fortnite account to access the private video. Players can directly log into an Epic, PS4, Xbox, Nintendo Switch, Facebook, and Google account.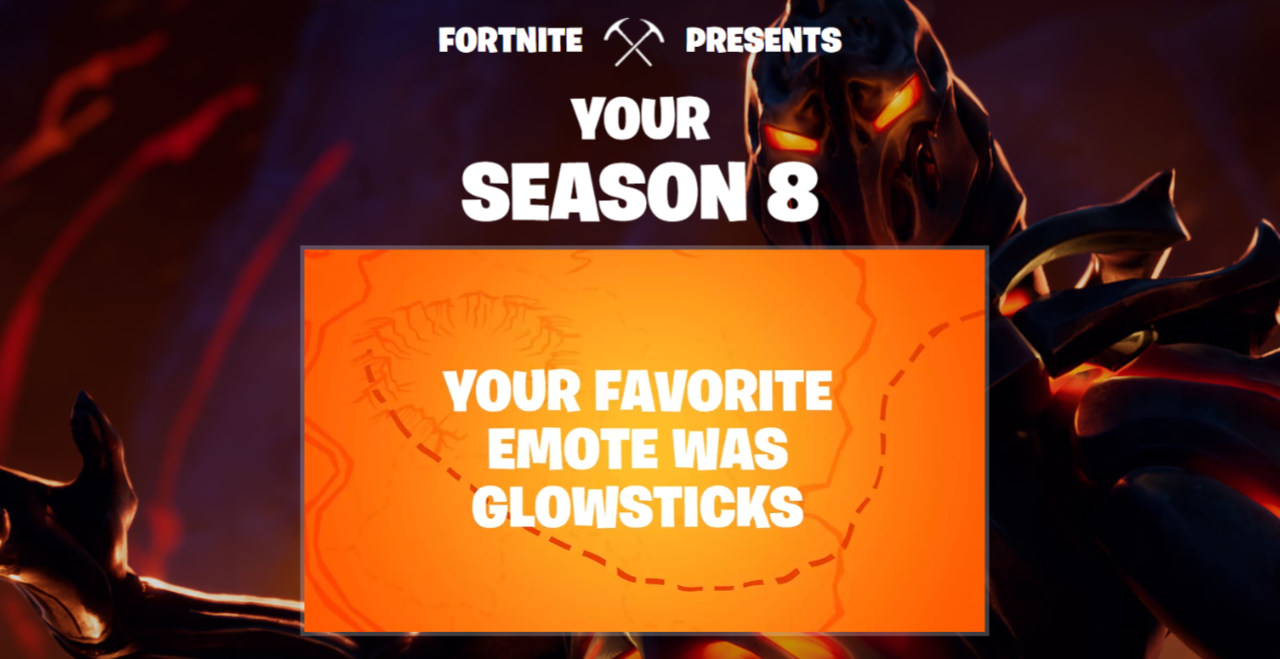 The recap video can be manually saved or shared, but otherwise remains private. Anyone who has watched an automatically generated Facebook video based on account history will already have a good idea about what to expect in their Fortnite recap.
Epic draws on details from one's account metrics related specifically to the previous season, including which emote was most frequently used, the friend they played the most matches with, the player's favorite drop destination, and similar info.
There's an obvious requirement, account aside, in order to view this recap video: you had to have played Fortnite during the previous season. According to Epic, recap videos are only available for players who reached at least Tier 20 in the Season 8 Battle Pass. Free players (that is, anyone who didn't have the Battle Pass) will not be able to access the recap.