Here's how Apple stress-tested the iPhone 6, 6 Plus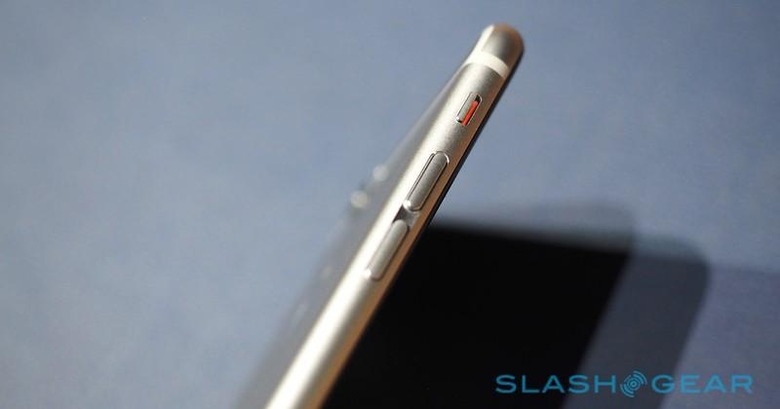 How serious is all this bent iPhone stuff? If you listen to Apple, not so much. They claim a mere 9 cases of bent iPhones have been reported. How serious is the perception of iPhones bending during normal use? If you listen to Apple, possibly very serious.
In response to what many are calling #bendgate, or #bentgate, Apple has issued a response regarding their rigorous testing. Apple's full statement on their testing procedures:
Our iPhones are designed, engineered and manufactured to be both beautiful and sturdy. iPhone 6 and iPhone 6 Plus feature a precision engineered unibody enclosure constructed from machining a custom grade of 6000 series anodized aluminum, which is tempered for extra strength. They also feature stainless steel and titanium inserts to reinforce high stress locations and use the strongest glass in the smartphone industry. We chose these high-quality materials and construction very carefully for their strength and durability. We also perform rigorous tests throughout the entire development cycle including 3-point bending, pressure point cycling, sit, torsion, and user studies. iPhone 6 and iPhone 6 Plus meet or exceed all of our high quality standards to endure everyday, real life use. With normal use a bend in iPhone is extremely rare and through our first six days of sale, a total of nine customers have contacted Apple with a bent iPhone 6 Plus. As with any Apple product, if you have questions please contact Apple.
To extrapolate the discussion a bit, we turn to The Wall Street Journal, who detailed the testing process a bit more. It seems the torsion testing is pretty prolonged, and that simulation and real-life scenarios should provide Apple with enough testing to make a phone that doesn't bend for little to no reason:
Three-point bending: Apple's tests place pressure on iPhones in varying degrees to make sure they can handle "reasonable" force in various situations.

Pressure-point cycling: The pressure-point cycling tests place "substantial" force across an iPhone's display and encasing, while it is held along its edges, to ensure that an iPhone can be bent and pushed many times over during its lifespan. Apple runs this test hundreds of times to ensure durability.

Torsion testing: Apple clamps down an iPhone at both ends and twists the handset about 8,000 times. The company does this to make sure its devices can handle twists and torque in various situations, such as sitting on an iPhone unevenly.

Sit tests: A single phone is placed into simulations reflecting real-life scenarios, such as being in the back pocket of tight jeans. Phones are sat on, against a hard surface, thousands of times and in multiple positions in a pocket. Sit tests cover both orientations of the glass screen—facing out and facing in.

Real-life user studies: Another part of testing involves real humans, hundreds of company employees live with and use the phones in various situations to test for both durability and performance. Employees who have the highest usage rates on their phones are selected to take part, and Apple methodically checks the phones for any issues as they're being used.
That's Apple's full answer to this iPhone bending situation, but they've yet to officially address what they'll do about users who have bent phones. It's more than possible some were bent to get attention, but others simply have a slight tweak to them, and those are the ones that were likely compromised during "normal use". Will Apple replace those, or is a slight tweak on a phone that's still working considered just part of iPhone 6 ownership?
We'll wait to see what comes of those who try to have their iPhone 6 or 6 Plus replaced.