Hercules unveils fall/winter line of speakers for computers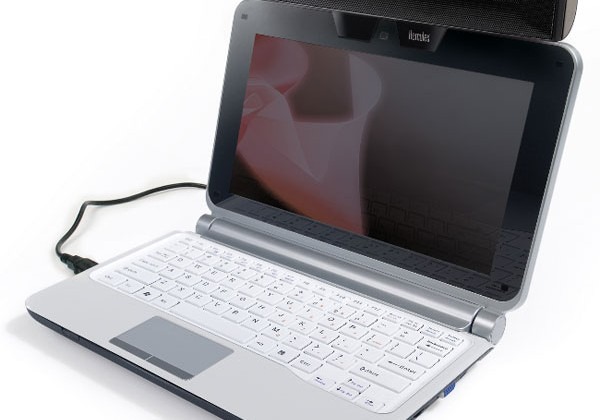 Hercules has a bunch of different computer accessories and other gear. It has been a while since we talked about the company and the last time we did was back when the firm unveiled the eCafe EC-1000W netbook. This time Hercules is talking up the new line of speakers that it has for notebooks and netbooks for the fall and winter. In all, there are five new sets of speakers coming to market from Hercules.
The first is the XPS 2.0 10 and 2.1 20 Arc White speakers. These are made in an arching style and the only difference between the two sets is that the 2.1 has a subwoofer included. The 2.1 set will cost $34.99 and the 2.0 set will sell for $29.99. The Hercules XPS Sound Bar is a speaker that uses the USB port for connectivity and is made to clip onto the screen of a netbook or notebook. It will ship soon for $49.99.
The final set of speakers is the XPS 2.0 40 and 2.1 40 Slim. These are thin speakers offered in 2.0 and 2.1 kits with a black and white finish. The speakers look very nice and the 2.1 version has 32W of power. The speakers will ship at the end of the summer for $39.99 on the 2.0 set and $59.99 on the 2.1 set.