Hennessey HPE1200 ZR1 Corvette Upgrade Makes 1,200hp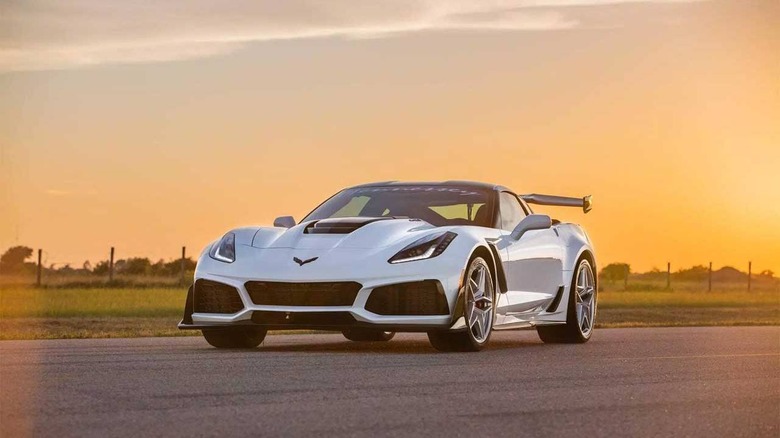 Hennessey is known for turning fast cars into faster rides and even builds its own hypercar. The tuner is offering an upgrade package for the engine on the 2019 Chevy Corvette ZR1, and the result is boatloads of torque and horsepower. Hennessey warns that the HPE1200 package does require race gas to get the full 1,200 bhp rating.
On 93 octane fuel, the package is good for 1,100 hp. On race gas, the car makes 1,066 lb-ft of torque to go along with the 1,200 hp. To make all that power Hennessey uses a ported factory supercharger, billet high-flow throttle body, an upper pulley and lower pulley upgrade for the blower, high-flow air induction system, and a custom HPE camshaft.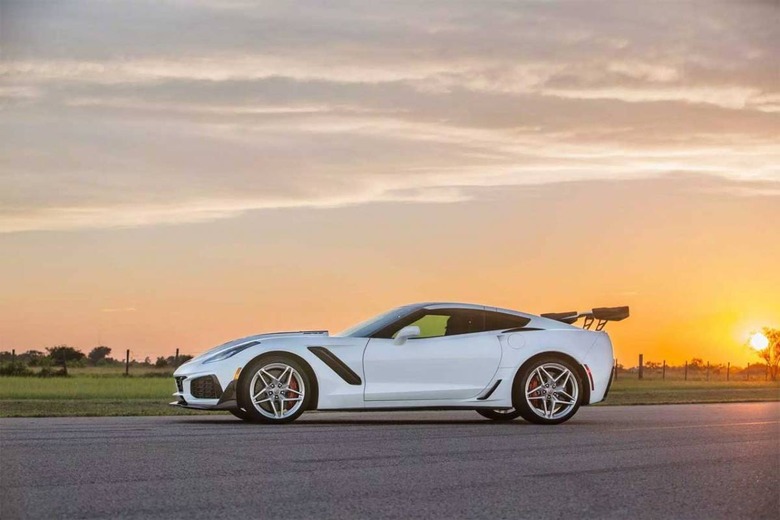 Hennessey also ports the cylinder heads and upgrades valves, springs, and retainers. The lifters and pushrods are upgraded, and long tube stainless steel headers are attached. For ZR1 owners who opted for the 8-speed automatic transmission, a transmission upgrade is required.
The 7-speed manual needs no upgrade to survive all that power. Once all the parts are installed, Hennessey dyno tunes and road tests the car. Exterior badging is applied as well.
The only touches to the inside of the car are a serial-numbered dash plaque with a matching one inside the engine bay and premium Hennessey floormats. The hopped up ride include s a 3yr/36k mile warranty. It's hard to believe that an engine with 1,200hp and 1066 lb-ft of torque carries a warranty at all.