Henes Broon F870 is the Ferrari of kid's electric cars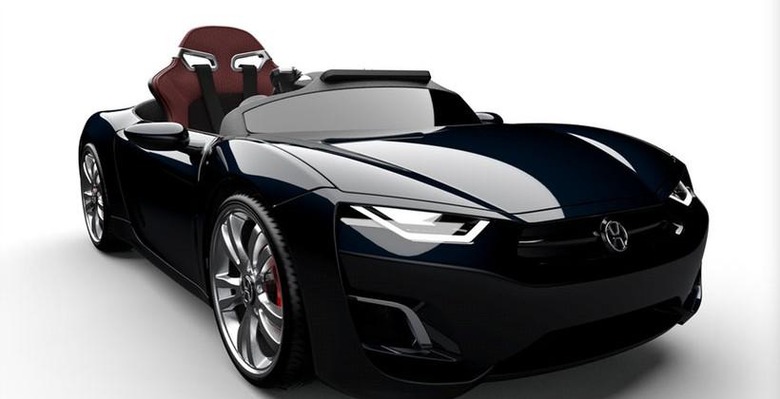 When my daughter was old enough to operate it, we got her a Power Wheels Mustang and she literally drove the wheels off it many times. She also crashed it into stuff and it didn't hold up well. A South Korean firm has designed a different kind of electric car ride on toy for kids with parents who have deep pockets. The electric ride-on is called the Broon F870.
It has dual electric motors and can scoot along at 10mph, which is twice as fast as those cheap Power Wheels cars. The car features dual motors and all-wheel drive. All-wheel drive likely means all those donuts Power Wheels are famous for will be hard to pull off.
The F870 is packed with a surprising amount of features for a toy with a leather bucket seat, four point harness, working head light and taillights, a speaker system, folding side mirrors, and a coil spring suspension. It even has a 7-inch Android tablet with HDMI output in the center of the dash and a Bluetooth remote for parents to control the car from afar.
That tablet can also act as an MP3 player for the onboard sound system. It sounds a lot like a scaled down Tesla Model S. The cost to make your kid the envy of the neighborhood is surprisingly cheap considering the features of the car; the F870 costs somewhere between $895 and $1000. It's worth noting that the car is very small and kids around 4-feet tall will find it a tight fit.
SOURCE: The Verge