Hemingwrite typewriter mixes retro style with modern features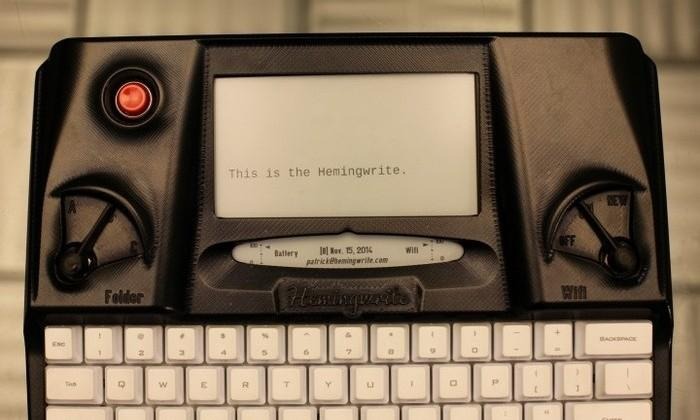 If your nights or wee morning hours are spent penning the next great novel, but you find that a laptop — with all its wonderful distractions — is putting a damper on your efforts, the folks behind Hemingwrite feel your pain, and their solution is a distraction-free typewriter. The Hemingwrite typewriter offers the best features of classic typewriters with some modern tweaks necessary for a primarily digital world, including cloud backups and an e-paper display.
Hemingwrite's creators call their typewriter a "single-function alternative" to computers for writers prone to distraction. It features a mechanical keyboard and functions as a paperless typewriter, shuttling the day's progress to a connected cloud service where it can later be accessed on other devices.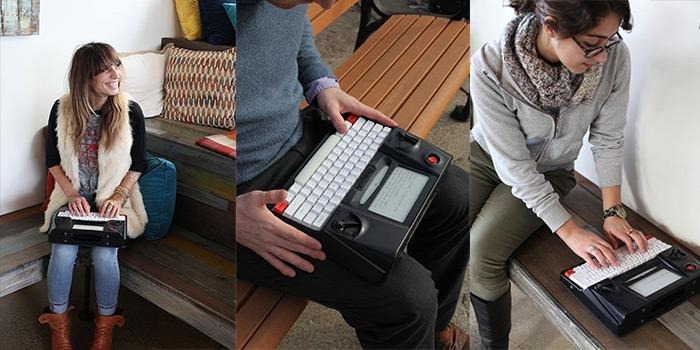 The typewriter features a built-in handle for carrying it around, and is said to be rugged, having the added benefit of a 4+ week battery life (no more battling for outlets at the coffee shop). The use of an e-paper screen means the device can be used outdoors without sun glare issues. The device is promised to be ready-to-use straight from the box.
Following its previous debut, Hemingwrite is now up for order on Kickstarter, where the folks behind it are seeking $250,000 USD in funding. Thus far about half of that amount has been raised and 43 days remain, giving interested parties enough time to pledge $369 USD — the minimum amount needed to get a unit. Shipping is set for September.
SOURCE: Kickstarter