'Help Lock' Doorknob helps elderly people with bathroom spills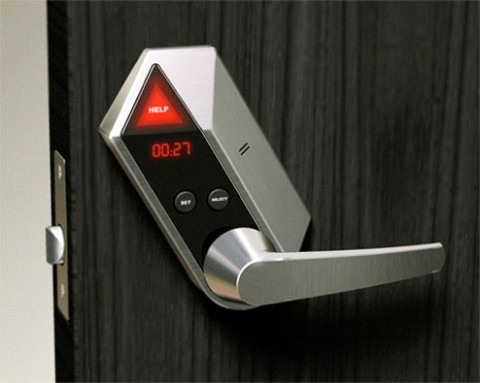 We all have to face it, sometimes elderly people have slips and falls, but what about when they are in the bathroom trying to have a little privacy? How are you to alert anyone from behind closed doors?  The Help Lock door handle provides a very simple solution to alert people when there is trouble afoot.
Initially you program the doorknob with a time limit, for the elderly you may put 15-20 minutes. The timer is activated when you close the door, after the allotted time the handle will give you 30 seconds to deactivate it. If this is not done, the doorknob will then call whichever number you programmed. This number can be a relative, neighbor or even emergency services.
This is a great concept but it leaves out one simple detail. If an elderly person has 30 seconds to finish what they are doing and scramble to the door it may consequently cause them to slip and fall. This also may come in handy if you're a bit of a control freak with a young, curios teenager, but we wont go there.