Hellraiser project may bring popular horror franchise to television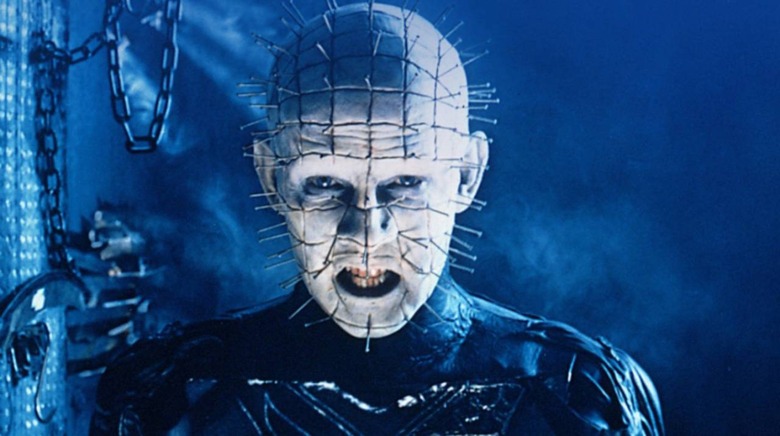 Popular horror franchise Hellraiser may be coming to the small screen in the form an episodic series, possibly an anthology, a new report claims. The project is underway thanks to Dan Farah, producer of Ready Player One, and Roy Lee, producer of It. The Hellraiser TV show is described as being in its very early stages, and there's no particular network or streaming service onboard with it at this time.
The report comes from Deadline, which reports the series will be based on the overall mythology presented by both the Clive Barker novella The Hellbound Heart and the existing Hellraiser movie franchise.
The show may follow a tradition television series narrative or it may go with the newer anthology type of style that has become increasingly popular, according to the report. There's a search currently underway for a writer and showrunner, after which point the series will be shopped around to streaming services and TV networks to find a possible home.
The Hellraiser movie franchise introduces the story of a man who, via a puzzle box, accidentally opens a portal to hell. Hellish creatures called Cenobites are released as a result of this, among them being Pinhead, the movie franchise's iconic character.
A television series based on the mythology would in all likelihood include Pinhead, though there's no word yet on what kind of story the duo are planning for their series. It's possible the show may never arrive on television, but given the small screen popularity of horror at this time, it's likely some network will ultimately give the project a shot.