Helix wearable cuff and Bluetooth headphones mix fashion with tech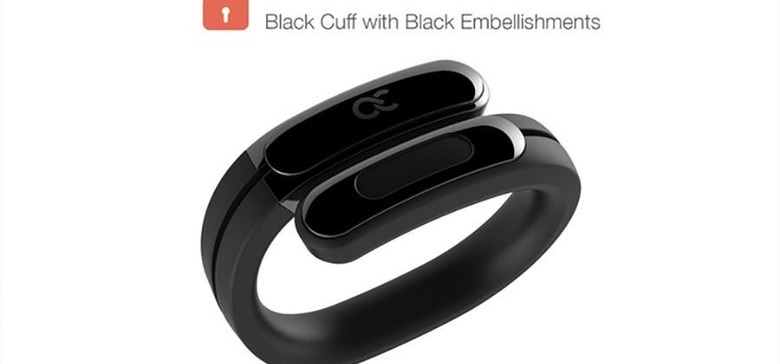 Wearable devices are on the market in droves today with many of them combining multiple functions into one device. The Helix is a wearable cuff that also brings with it wireless Bluetooth headphones. The wearable cuff is the case for the headphones that unplug and deploy out of the wearable.
The earbuds go into the ears and have Bluetooth tech to make them wireless. The Helix cuff is flexible and is designed to do nothing but hold your headphones for you. It offers no smart features or fitness tracking capabilities.
The hoop has three magnets on one side that allow it to connect to the other to secure it on your wrist. As long as your wrist isn't too large for the sides to align, it should fit you up to a wrist circumference of 7.5-inches.
When the headphones are worn, a pendant hangs down near your sternum and houses the electronics needed for Bluetooth capability. Charging is done via an integrated microUSB port. You can get Helix in white or black and with silver or champagne gold accents. A Gold version with a bright red band is available as well. Helix is seeking $100,000 and has raised over $239,000 so far. A pledge of $119 or more will get you a Helix with shipping expected in December 2015.
SOURCE: Kickstarter