Helium Digital Announces HD-880 Bluetooth Headset with Caller ID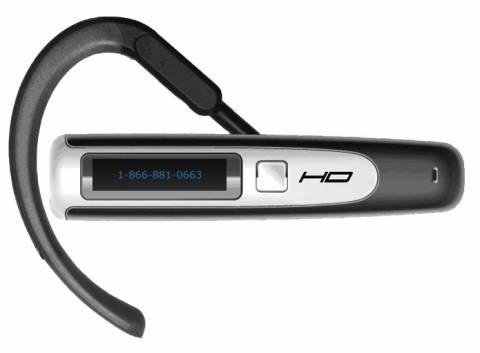 MISSISSAUGA, ONTARIO – Helium Digital, a Canadian company specializing in trend forward accessories for digital devices, has announced the launch of the HD-880 Bluetooth Headset. Designed for use with Bluetooth enabled mobile phones, the HD-880 features an incredibly clear OLED screen to identify incoming calls, as well as provide the user with on screen instructions during set-up and usage of the device.
The OLED screen built into the HD-880 provides the user with two very important functions. First, it provides a convenient caller ID feature to identify incoming calls at times when your handset may be out of reach. Secondly, it helps to overcome one of the greatest frustrations for users of Bluetooth headsets, which is trying to determine the headset's status through a series of blinking LED's. The HD-880 provides the user with on screen direction for pairing, connecting, and connected status, as well as various other indicators while the device is in use. The HD-880 also features a screen rotation option that will allow the user to wear the headset on either the left or the right ear. Other features of the headset include a lithium-ion rechargeable battery, last number redial, microphone mute, as well as voice dial functionality.
The HD-880 will have a suggested retail price of $89.99 (CND), and will begin shipping in mid October just in time for the holiday season.