Hearthstone Grand Tournament expansion brings 132 new cards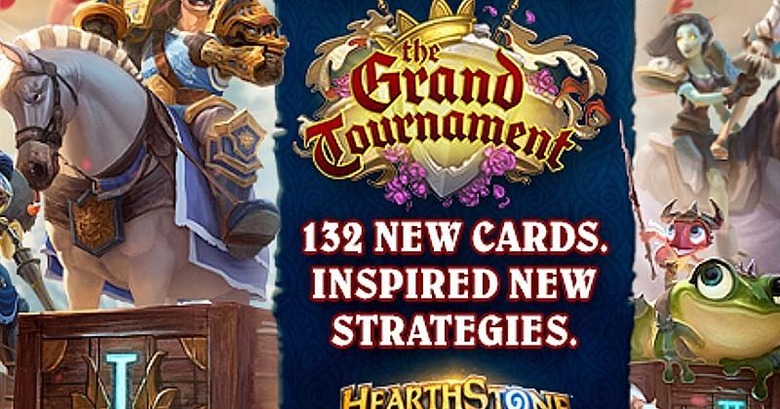 Unlike Mojang's Scrolls, it seems that Blizzard's Hearthsthone online card battle game is doing quite well. At least well enough to warrant a major expansion to this sub-franchise of the Warcraft line. Like you would expect from a card game expansion, The Grand Tournament dumps a whole lot of new cards for players, just a bit over 130 in total. Of course there are new features to be had as well, including a new "Inspire" mechanic and new ranking rewards at the end of each month.
The Grand Tournament takes after the Argent Crusade, an event in the World of Warcraft MMORPG universe were players have vied for the honor of being chosen to fight the Lich King. In short, it was a contest to find the best of the best. But rather than a dreary and serious quest, the Grand Tournament takes on a more festive tone, with knights of all shapes, sizes, and even races gather together in a carnival of contests more reminiscent of medieval jousts.
To pull off that atmosphere, Grand Tournament introduces a new board, one that faithful recreates the mood and colors of that period, with colorful pavilions, practice dummies, and ... snack bars?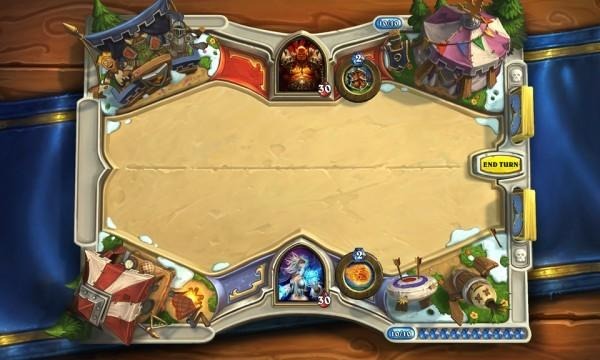 Highlight of the expansion is, of course, the 136 new cards, some of which you can peruse over at Hearthstone's Facebook page. These cover the usual range of new minions, new abilities and new spells. Speaking of new abilities, Hearthstone is introducing a new feature called the "Inspire" keyword. In essence, every time a Hero power is activated, they will be "inspired" to perform a feat as well.
It is perhaps reassuring for fans of Hearthstone and digital card games in general to see the game get its biggest expansion yet. After an initial burst of popularity from high profile brands, the genre has started to dry up in terms of profitability. Wizards of the Coasts' Magic franchise, highly popular in the physical realm, has struggled to gain lasting traction on digital and mobile, moving from premium to freemium in order to entice more players. Mojang had it worse, announcing the shutdown of Scrolls next year due to the game's unsustainable business.
SOURCE: Blizzard