HD3 Complications Vulcania highly complex watch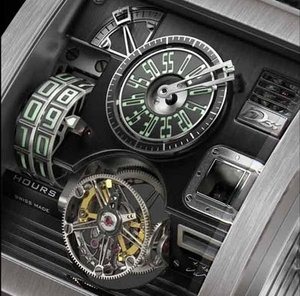 I found a list of the top 8 most complex watches in the world the other day. I am a pretty big fan of good watches, chances are I am not talking about that one your aunt got you last Christmas, and if I am, is anyone in your family adopting 21 year olds?
The one at the top of the list is made by a company called HD3 Complication. It's called the Vulcania. It was designed with Jules Verne in mind, and with a bi axial tourbillion. I am not entirely sure what that is, but it's in several of these watches. Anyways, the best part about this watch is that it costs 166,500 pounds, which means you can double that number to get an estimate of price in USD.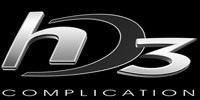 The only fancy thing about this watch, as far a bling goes, is that it was/is available in platinum. There are no diamonds, gold, or other bling, that price tag of over $300k is all due to the complexity of the timepiece. Click through to see the whole collection; they are all truly works of art for those that are also fans of fine time keepers.
8 most complex watches [via oobject]