Has Microsoft Edge Finally Nailed Web Browsing?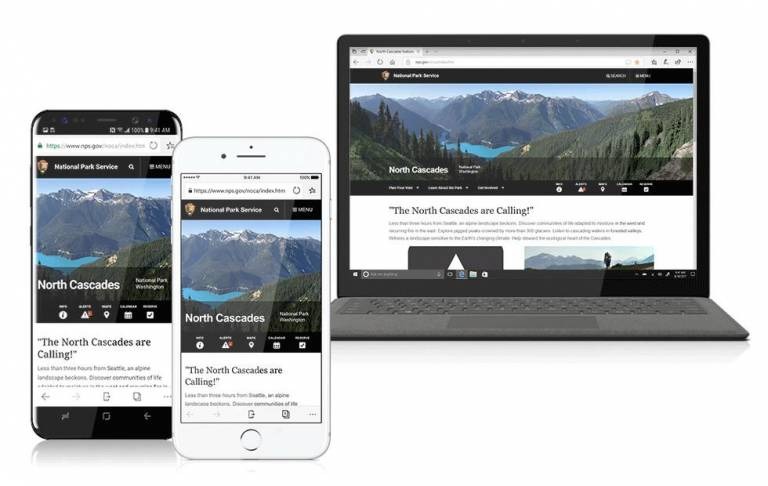 Microsoft is back for another stab at the browsing experience with a Microsoft Edge update out this month. The update will be right at home for many Google Chrome users, making it an enticing alternative to Chrome, which holds 60% of the web browser market for desktops.
Edge's 5% market share has meant Microsoft had to eat some humble pie during its revamp. It has struck a better balance, with familiar territory for new converts, while still providing enough novelty that is reason to stay.
For starters, it now runs on Chromium and the Blink web engine, which also powers Chrome. The engine powering the old Edge was notorious for eating up data and longer load times. The change-up should mean better compatibility with sites and more consistent performances that we have come to expect with the Chrome browser.
While it has aligned itself with market standards, Edge has a pocketful of features and tweaks that may win you over. This could be the break from Chrome you never knew you wanted.
Personalization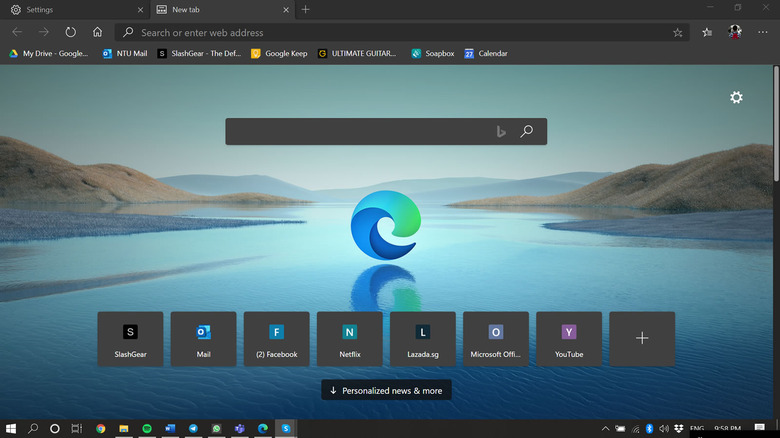 After a fancy introduction, the first choice presented to new users are your user interface preferences. Users get three choices: A Google Chrome-like Inspirational page layout with some serene landscapes at the background; an Informational layout with news and other things to make you stressed; and a Focused one with just your apps.
Besides that, the layout is clean, modern and right at home for anyone coming in from Chrome or Firefox.
Web apps
This could very well kill app stores in the future. The new Edge browser lets you create apps out of web pages by clicking "Install this site as an app," and it appears right on your desktop. As a webpage app, it doesn't come with a search bar like you'll find on a web browser. Instead, it's packaged like an app, as if you installed it from an app store.
For desktop and laptop users, getting to webpages becomes a streamlined process as the web app icons can stick right on your home page. But this is greater news for tablet users, who don't have to make half a dozen taps to get to a web page but can access it right from their home screens.
Multiple profiles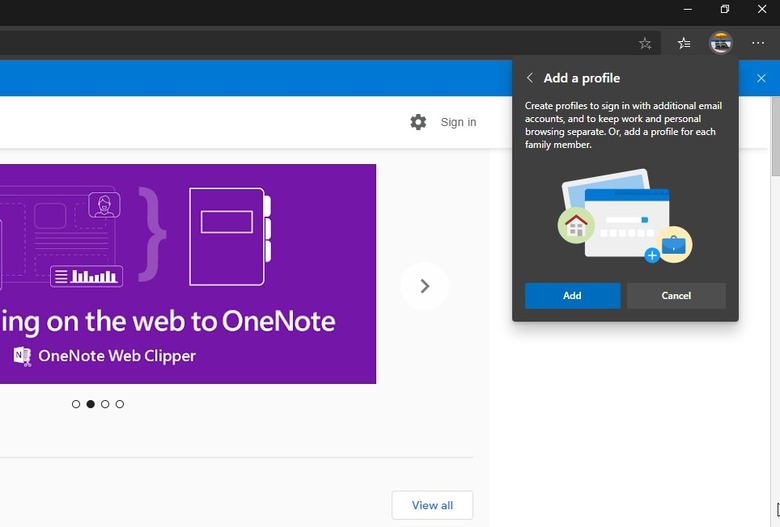 Edge makes it easy for multiple users to share a browser without needing to create additional accounts on Windows. Each users' favorites, data, bookmarks, preferences and extensions are saved in each profile, so many users can work harmoniously on one browser and work is kept separate. This is especially useful if you share a laptop or tablet at work or within your family. Having to log out of Gmail every single time is such a hassle.
Profiles can also be backed up online, making cross-device usage possible.
Privacy features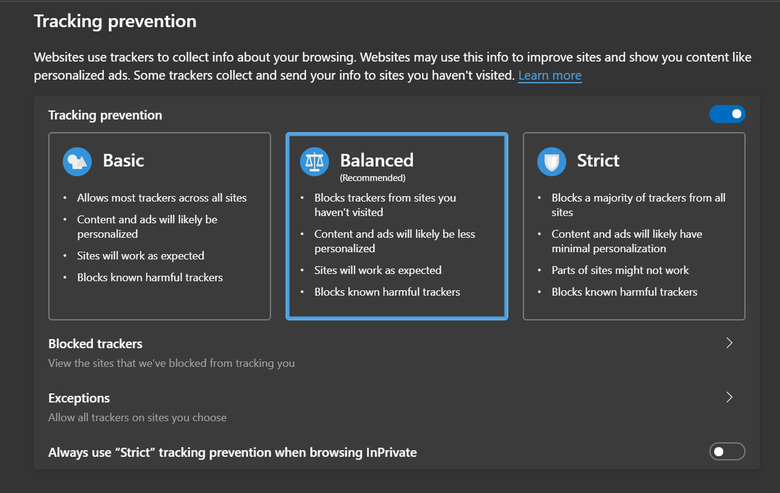 No one likes the thought of being tracked while online and the new Edge browser includes three levels of tracking prevention to ease your paranoia. Visit websites allow online trackers to collect data exhaust, like the amount of time you spent on a site, clicks and other preferences. Companies use this information for targeted ads and other optimizations to appeal to your tastes. Edge allows you to control how much you this you're willing to accept.
Basic allows most trackers across all sites, which allows for personalized ads to appear if you're into that. It still blocks harmful trackers that are known to the browser.
Balanced blocks tracking from sites you haven't visited. You'll find fewer targeted ads, so more random ones that don't necessarily appeal to your interests.
Lastly, Strict tracking prevention blocks all tracking from all sites. Besides little to no personalized ads, some sites may not work completely – a price to pay for going off the radar.
Google Chrome extensions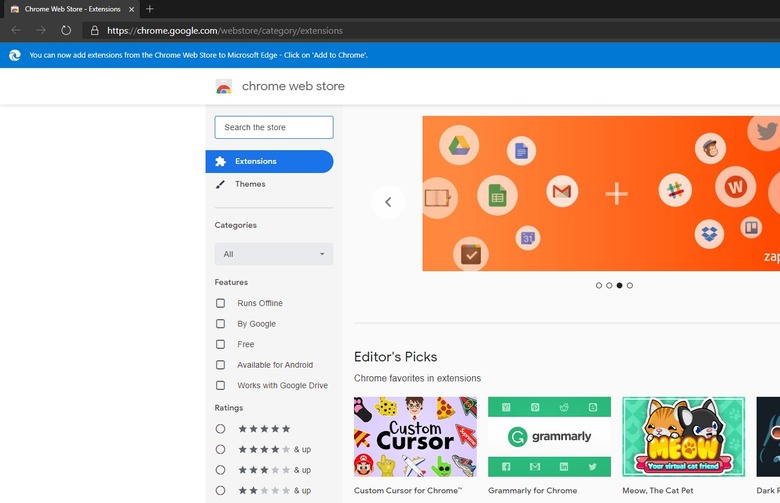 Using the open-source Chromium means your favorite Chrome extensions are brought over to Edge. These addons are like little expansion packs for browsers to improve its features and behavior, such as security or grammar checks.
Edge uses Microsoft extensions by default, but you can enable Chrome We Store and other third-party extensions from the "Extensions" settings on the browser.
Productivity features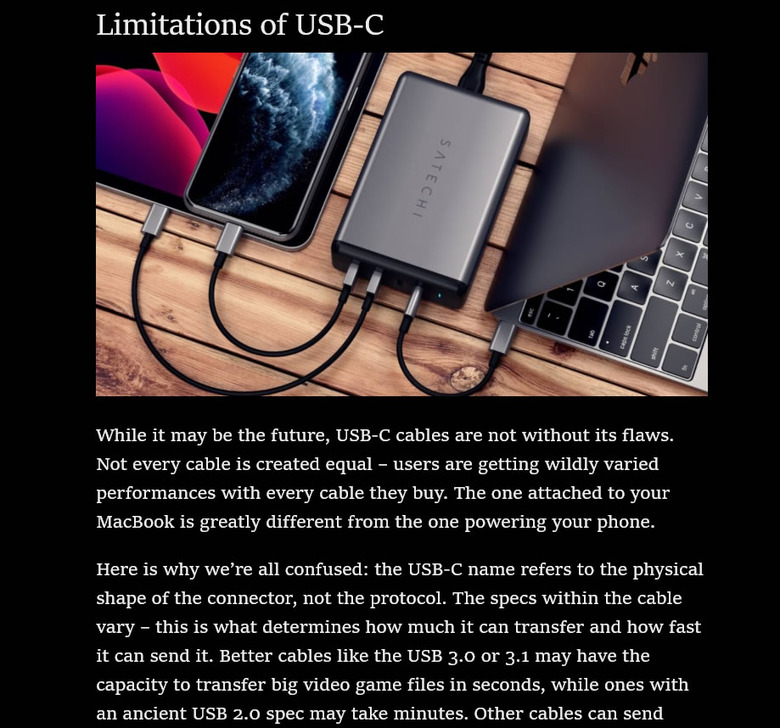 Get rid of the clutter with the Immersive Reader mode, which strips off all the ads and visual elements around the main content and adds a comfortable, warm background. It's as simple as a click away and is especially helpful for tablet users to read like it's a Kindle.
A returning favorite for fans of the old Microsoft Edge is the PDF viewer. Opening PDF files within the browser works with most browsers, but Edge goes a step further and lets you annotate and save the modified PDF file.
Mobile browsing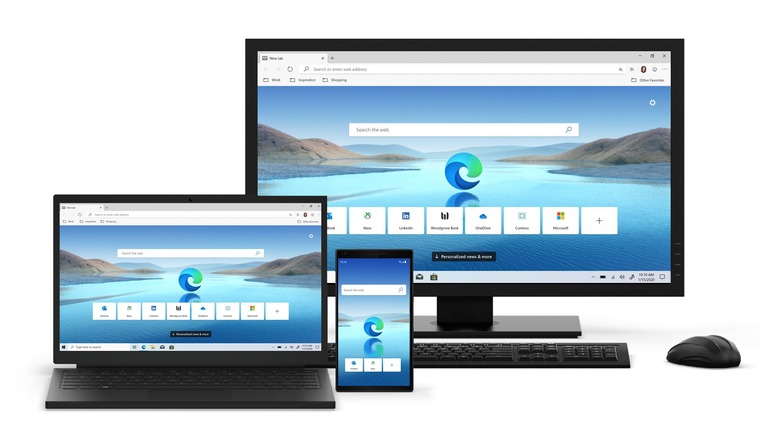 If there was one aspect that needs work, it's the mobile web browser. While the desktop version makes it easy for Chrome users to adjust quickly, mobile users may find switching more of a struggle. Functions are arranged very differently from the mobile version of Chrome, which makes it very fiddly and disorienting until you get used to it.