Harman unveiling new JBL speaker docks at CES 2013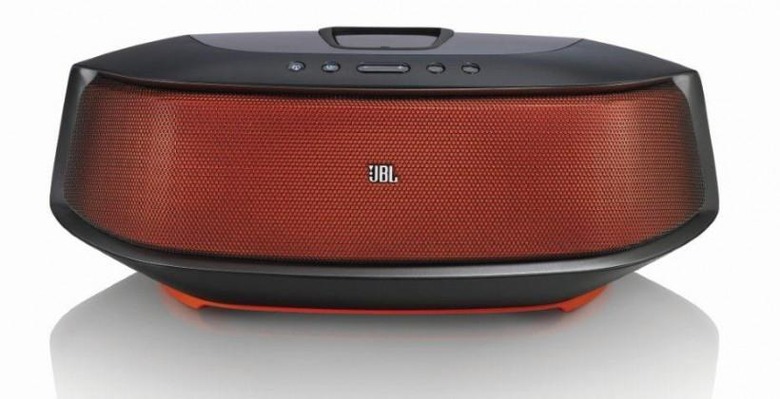 While CES 2013 might be the year for even more smartphones and Windows 8 computers, we can't help but predict that there will also be a lot of speaker docks on display as well. Case in point: Harman will be there with a slew of new iOS speaker docks, including models with Bluetooth and Apple's new Lightning connector.
The company announced three more JBL speakers: the $149 OnBeat Mini, the $149 Charge, and the $399 Rumble (pictured above). The Charge is a portable stereo speaker bundled with Bluetooth and a high-capacity battery that lasts up to 12 hours on a single charge. It even charges mobile devices on the go while they're being used.
The OnBeat Mini is a portable speaker dock that comes with a Lighting connector for use with Apple's latest iOS devices, including the iPad mini, iPhone 5, and the refreshed 4th-generation iPad. The company is marketing the docks portability more than anything, rather than its sound quality, so if you're an audiophile of any kind, the JBL Rumble might be your best bet.
The Rumble is priced at a steep $399, but it features a Lightning connector and it focuses purely on delivering an awesome sound. Plus, it can stream music with non-Lightning devices as well, and it works with various DJ mobile apps to make the Rumble a viable choice for any music-loving geek.