Harman Kardon Onyx Studio 5 Wireless Speaker Packs Dual Sound Support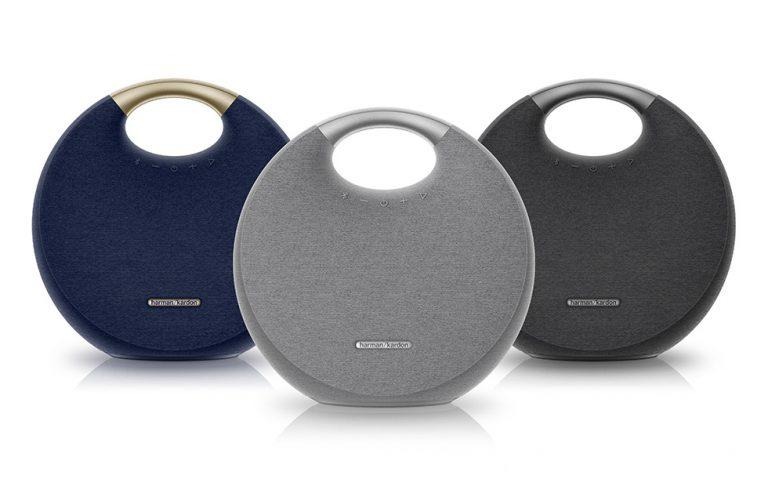 Harman Kardon has expanded its Onyx Studio series with the newly unveiled Onyx Studio 5. This new speaker has a classy circular design with a built-in handle for portability, as well as the maker's Dual Sound, which enables two speakers to be paired together for a more immersive experience. The new model is being exclusively sold by Brightstar and Sprint.
The new Onyx Studio 5 wireless speaker can be connected to two different Bluetooth devices at the same time, making it possible for users to share the stream. An integrated battery offers a fully wire-free experience, at least for 8 or so hours until it needs recharged.
Harman Kardon is offering the circular speaker in three colors, as shown in the image above: grey, blue, and black. Users can pair two of these speakers together via the maker's Dual Sound feature, this providing the audio from both speaker sources instead of just one for a multi-room or richer experience.
Also notable is the built-in handle design, which blends well with the speaker's overall appearance while offering convenient portability. Users can take the speaker with them, whether it's to a different room or out onto the porch; it can be placed on a flat surface and left plugged in, as well.
Brightstar will be exclusively offering the Harman Kardon Onyx Studio 5 for buyers outside of the US, while those in the nation will be able to get it from Sprint. Price sits at a substantial $479.99 USD.
SOURCE: BusinessWire