Harman Kardon Aura see-through speaker hits pre-order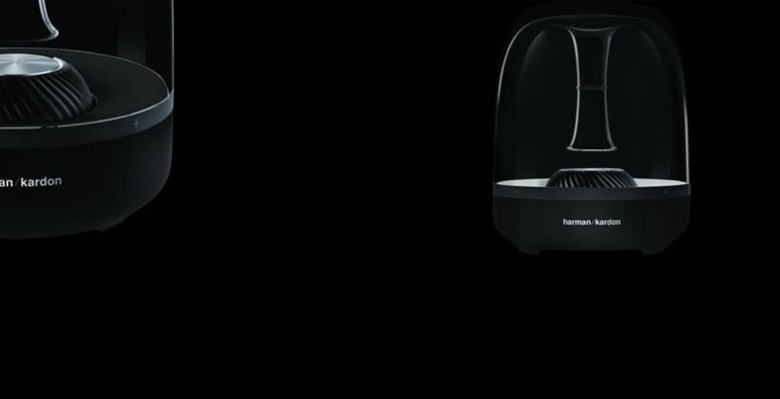 Harman Kardon is known for making some speakers that have very nice sound quality. The company is also known for making some of the most interesting looking audio products out there. Harman Kardon has announced one of its latest sets of speakers that have looks that are anything but traditional.
The Aura wireless home speaker system has hit pre-order. The hallmark feature of this speaker system is the clear speaker case of the top 3/4 of the speaker. The speaker is designed to produce 360-degree omni-directional sound.
The Aura has six mid to high range 1.5-inch transducers inside for omni-directional sound and a 4.5-inch subwoofer. That 4.5-inch sub premises the sort of bass you can hear and feel. The Aura also uses custom DSP audio tech to improve the sound quality.
Other features of the speaker system includes integrated Bluetooth for streaming audio from portable devices. The Aura also supports Apple AirPlay and DLNA for Windows machines. A Harman Kardon Remote app is available offering control over the speaker. The frequency response for the speaker is 50~ 20 kHz-6 dB. The Aura can be pre-ordered now for $399.95 each with shipping expected in mid-April.
SOURCE: Harman Kardon