Harley-Davidson to woo Millennials with an electric hog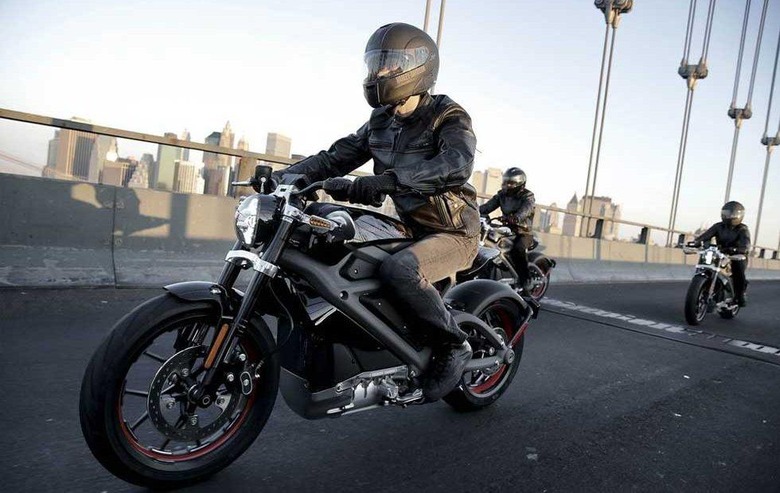 Depending on who you ask, Millennials might be ruining everything. One of the things they are not buying in droves are motorcycles. Harley-Davidson is one of the brands feeling the pinch as older riders leave the sport and new riders aren't replacing them. Harley has announced that it will be producing an all-electric motorcycle.
The announcement was made recently along with news of job cuts and a plant closure for the company. This isn't the first time Harley has eyed an electric motorcycle, it showed off a concept called "LiveWire" back in 2014.
Whether or not the production electric motorcycle looks like LiveWire remains to be seen, the new bike doesn't even have a name. It's hard to see this bike being popular with existing Harley riders where the raucous sound is as much a part of the culture as riding itself. Harley says that the production electric motorcycle will be ready to go in 18 months.
LiveWire was a concept that wasn't particularly suited to a day of cruising the backroads. It had only a 50-mile range and could reach 60 mph in 4 seconds. While traditional motorcycle sales are slowing, there is still growth for electric bikes specifically.
A report from 2016 by TechNavio projected 45% growth in electric motorcycles by 2020. Industry sales of motorcycles were down 6.5% in Q4 2017 with Harley seeing its sales fall 11% in Q4 and 8.5% overall for the year. Part of that slump certainly lies at the feet of the cost of entry. For a vehicle seen as a toy by most, the cost of a new Harley can easily eclipse the price of a new car.
SOURCE: Bloomberg