Harley-Davidson LiveWire Electric Motorcycle Has No Clutch And No Harley Rumble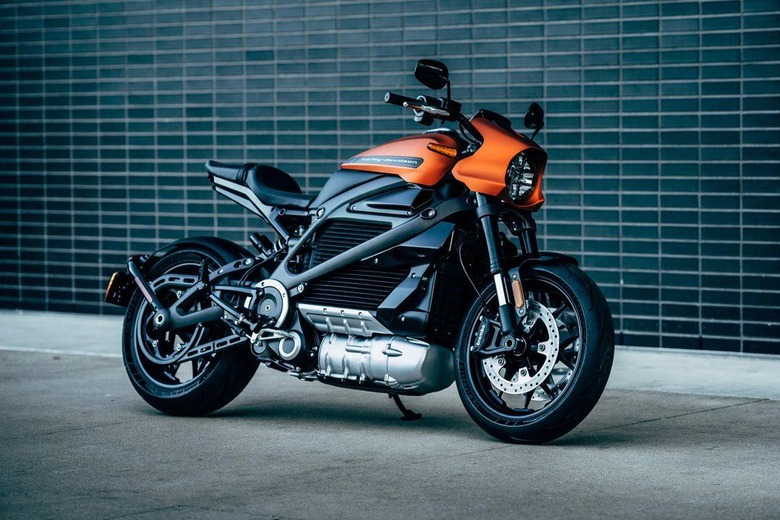 Harley-Davidson (HD) has been talking up the motorcycle that it hopes will reach out to generations of younger riders and save the brand from a downward spiral as traditional riders hang up their helmets. That motorcycle is an electric offering called the LiveWire that is derived from Project LiveWire unveiled years ago. The bike made its official European debut recently at the EICMA show in Milan, and at that debut came more details on LiveWire.
LiveWire will use a permanent magnet electric motor with instant torque, no clutch, and an easy to control demeanor. HD says that the electric motor is low in the motorcycle to lower the center of gravity and help handling and control at all speeds. Loud pipes are part of the HD mystique, but the Livewire will have none of the racket the bikes are known for.
The silence of an EV is broken up with a new sound that "represents the smooth, electric power of the Livewire motorcycle" that sound increases in pitch and volume with acceleration. LiveWire has a chassis maximized for performance promising to be nimble and agile to give control in the city and on the backroads. The bike uses a Showa BFRC-lite mono-shock rear suspension with Showa SFF-BP forks up front.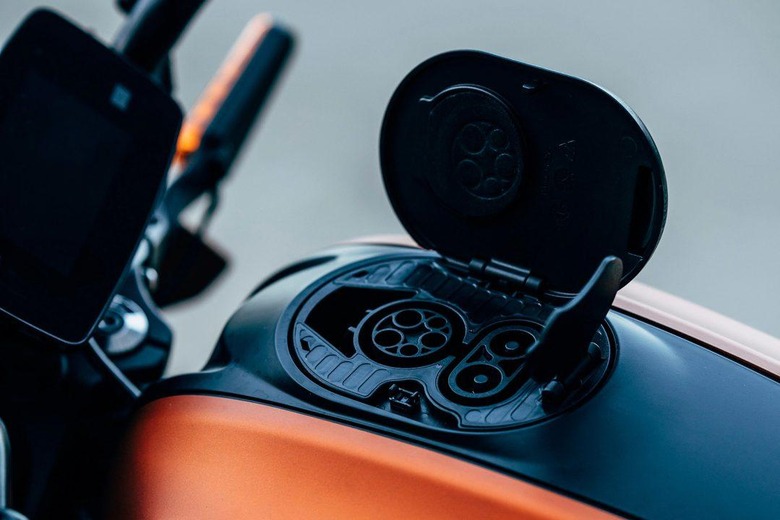 Braking is via Brembo Monoblock front calipers with dual 300mm discs. All LiveWire bikes will come with enhanced Anti-lock brakes and traction control systems as standard. Four rider-selectable drive modes are offered from the factory, and riders can customize three more modes to their preferences.
A color touchscreen TFT display will sit above the handlebars to give riders information needed like speed and presumably range, Bluetooth connectivity is also supported. The battery pack is made of lithium-ion cells inside a finned, cast aluminum housing for the main motor and a smaller 12V lithium-ion battery powers lights, controls, horn, and instruments. An onboard level 1 charger is standard using a household outlet, but the bike supports Level 2 and Level 3 DC fast charge via an SAE J1772 connector for US models. HD has made no official statement on price for the bike, but pre-order and pricing information will be offered in January 2019.