Hannibal season 3 to be finale for hit NBC show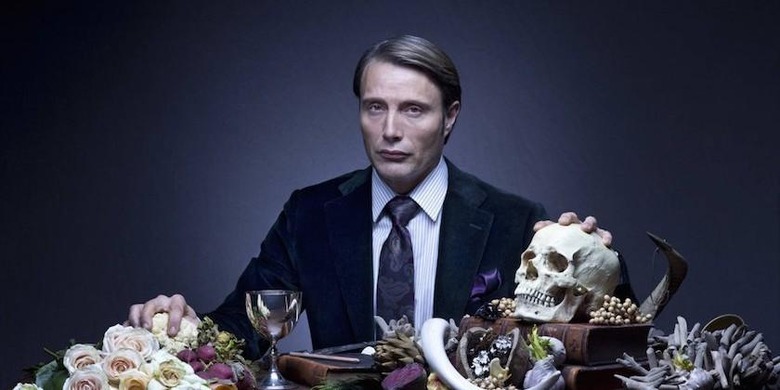 Bad news for die-hard fans of the NBC show Hannibal, as it was revealed today that the studio has not renewed it for another season, meaning the current third season will be its last. The drama, which acts as prequel to the original Hannibal Lecter movie Silence of the Lambs, has a dedicated fan base and was praised by critics, but unfortunately never found a broad audience, especially for being on one of the US's major networks.
Judging by NBC's statement, it seems even they were disappointed to have to let the dark, surreal show go, stating that it was "a visual palette of storytelling that has been second to none in all of television." Bryan Fuller, Hannibal's creator, similarly thanked NBC for taking a chance on the show and keeping it on the air for three seasons.
But what might be even more exciting for the TV show is that Fuller hinted it might return at some point in the future. Here's what he had to say to The Hollywood Reporter: "Hannibal is finishing his last course at NBC's table this summer, but a hungry cannibal can always dine again. And personally, I look forward to my next meal with NBC."
If you're thinking the show would be a great fit on a streaming service like Netflix or Amazon, you're not the only one, as fans have already taken to Twitter with the idea.
Meanwhile, season 3, which began earlier this month, will finish its 13-episode run, ending on August 27th.
SOURCE Hollywood Reporter