Hangouts has new look, voice calling for desktop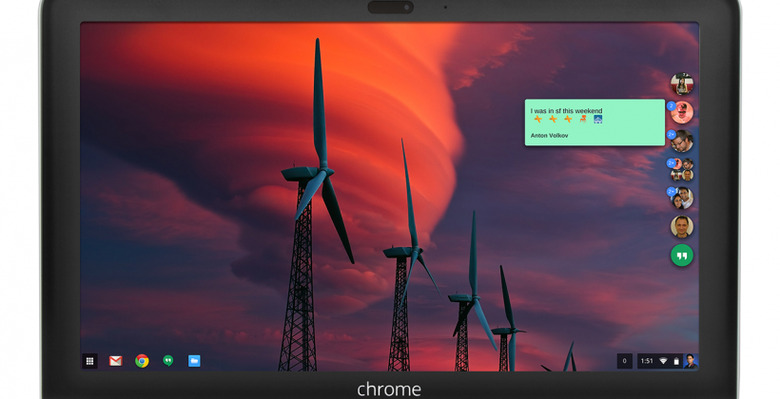 Google is rolling out a new Hangouts app today, meant to keep your desktop less cluttered while still letting you chat with whoever you need to. With the update, you can work on projects without having the annoying boxes to deal with. Messages come and go like conversations might, tucking neatly back under the icon. It's a new look for Hangouts on the desktop, but borrows heavily from a mobile app some love to hate. Google also skipped over a key demographic this time around.
The new Hangouts app looks an awful lot like Facebook's chat-heads for their Messenger app, where round icons float over the screen. Hangouts even lets you drag and drop the icons where you like, and keeps them in-line with one another. Click on an icon to chat with someone, and the chat window pops up. How Facebook of you, Google (but a smart move, nonetheless).
The update works in a Chrome browser, and via the Windows extension. Google still hasn't made a proper Hangouts extension for OS X, and the Chrome extension isn't listed as being updated for the platform, either. It could be an oversight by google in not noting it, but it seems as though they're just taking care of their core products first.
A new video (below) shows just how cool Hangout is, now. Perhaps the more subtly useful feature is that the app now supports voice calls. working out side of your browser, you can now make voice calls via Hangouts.
Source: Google