Hangouts 11 on Android removes merged SMS, adds video messaging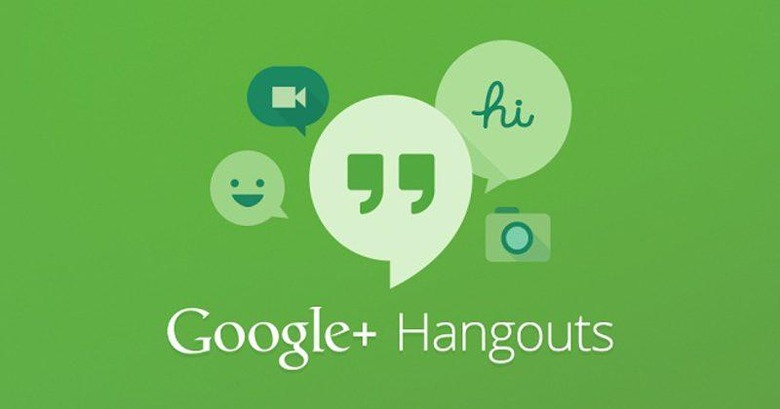 Google just can't make it up its mind when it comes to its messaging services. It adds apps, removes features, merges, apps, removes features, and introduces duplicate features and apps. The latest example of that flip-flopping is with the Hangouts app on Android. Starting version 11, the app, which was initially a purely instant messaging app, will no longer show SMS and Hangouts messages in a single conversation. Before you sound the alarm, though, you can still send SMS from the app. They just won't take up the same space as Hangouts messages.
Hangouts gained the merged SMS conversations back when it was cool to do so. Apple has long been doing it with iMessage. Facebook did so as well and in fact still does so today. Google, however, now claims that the feature wasn't used as much and was just confusing for users. We'll just have to take their word for it.
Starting v11, different types of messages will be shown in different threads. Don't worry, Hangouts won't lose your SMS messages, they'll just be shoved in a different corner. SMS messages will be clearly indicated by a grey SMS icon, while messages via Google Voice or Project Fi will be indicated by a blue SMS icon. Totally not confusing. Plain Hangouts messages are, well, just plain.
Hangouts v11 will also bring a new feature to Android. Well, somewhat of a new feature. Android users can finally send video messages to their Hangouts friends. While a big thing, it's arrival is almost laughable considering the iOS version of Hangouts actually had the feature for a long time now. At least it's on Android now as well.
Hangouts version 11 is slowly trickling to Android users, but it might take some time to reach all markets. The excited ones can opt to manually sideload the APK themselves, provided they know what they're doing.