Hangair Drying System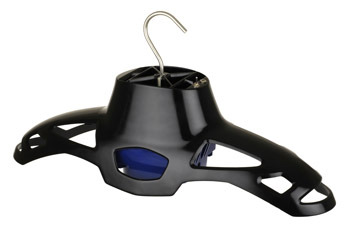 For the lucky folks who have time for watersports, but don't like donning their wetsuits while they're still wet and cold from earlier use, then the Hangair Wetsuit Drying System will come in handy. This nifty device uses a two-speed, high-powered waterproof fan and is constructed of durable Nylon 66. It supposedly reduces drying time by 70%.
But even for us less fortunate folks who don't have the leisure to don wetsuits, we can still put this device to good use. Not only does it dry clothing faster, it can also help prevent odor that sometimes result from prolonged moist conditions. But for $69.95, it's a bit pricey for drying one shirt at a time.
Hangair Wetsuit Drying System [Via: PopGadget]