Hands on with Sony's new VAIO range
Sony invited us down to the Hilton in midtown Manhattan earlier on today to spend some hands-on time with their new 2008 VAIO lineup.  While the company could never be accused of pushing out exactly unstylish notebooks, the latest Z, FW, SR and BZ machines are particularly successful when it comes to a cohesive and stylish design language.  After the cut you can see hands-on photos and video of all four of the new models, including our personal favourite, the super-slick multimedia ultraportable VAIO Z.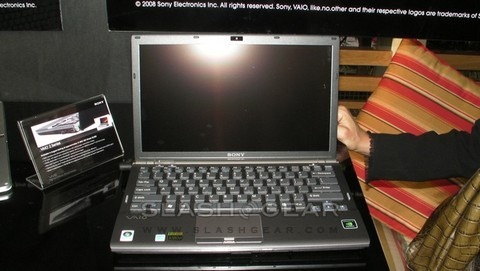 The Z uses the same individually-framed keyboard design that has so often been mis-credited to Apple, and in fact the whole notebook looks a little like a grown-up TZ-series.  There are a full array of ports clustered down the left and right sides of the notebook, including that all important HDMI for pumping Blu-ray media out onto a big display, but you'll be pretty content enjoying playback on the Z's own LCD.  It may be relatively small, and is certainly very glossy, but video is as crisp as you could want it.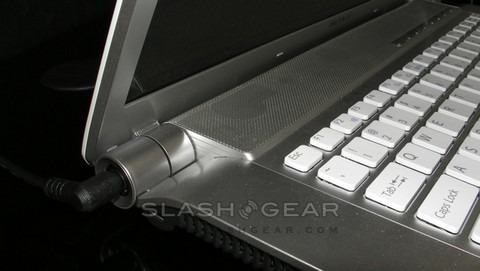 Larger, but arguably no less attractive, the FW carries more heft than the Z - in fact you'd be happiest, we think, leaving it on a desk – but it makes up for it with a magnificent 16.4-inch display.  That's not a size you hear of regularly; the reason Sony picked it is because it achieves the all-important 16:9 aspect for video playback, while other screens fudge it with 16:10 aspect.  It sounds like it shouldn't make sense, but we felt that the FW's screen is actually better to watch than, say, a 17 or 18-inch panel since it avoids the black bars.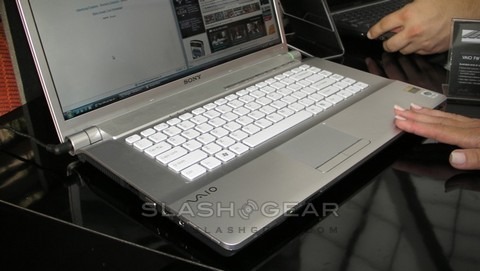 Sony are concentrating on the unboxing and first-use experience with the new lineup, and part of that will be offering buyers the chance to de-clutter their machine with "Fresh Start".  That basically axes all the crapware that often slows new VAIOs to a crawl.  There'll still be a "Startup Assistant", which the company believes fresh users will appreciate, but it's at least one further step toward a day when there's zero crapware on a new notebook.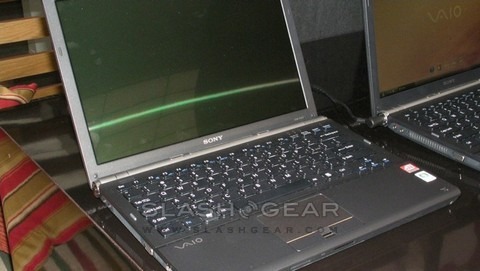 The new VAIO models will be available from late July and early August.  Starting at $1,000 for the FW and BZ models, prices rise to $1,400 for the SR and $1,800 for the Z.  The SSD version of the Z, that we were so impressed with, will be priced from $2,300.
Check out the full gallery of live pictures from the Sony VAIO event here
Remember, you can see a better resolution version of the video by clicking over to YouTube and choosing "watch in high quality"