Handmade case makes Thermaltake Level 10 ugly by comparison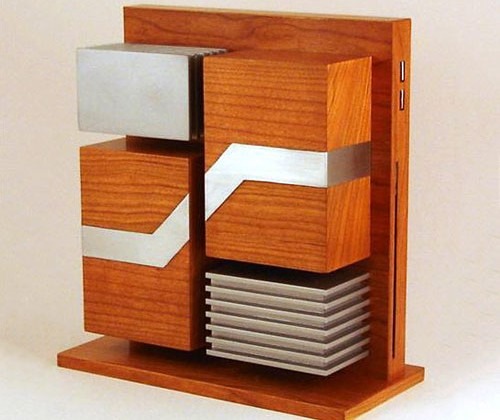 The extent of my DIY capabilities stop at changing the oil in my car and building my own computers. If you get into needing to cut wood and build stuff, I am not the best man for the job. That is assuming you want the cut wood to be the right length and stuff.
This sweet Level Eleven case is one of the best looking computer cases ever and the thing is handmade from cherry wood and aluminum. The design looks like the Thermaltake Level 10 we have seen before, but on a smaller scale.
The case is scaled down by about 75% reports Dvice. Inside the wooden goodness is a 1.2GHz Via Nano CPU that can play 1080p video. This would be one HTPC machine the wife might not complain about.