Handetta Custom Leather Case for the Eee PC 700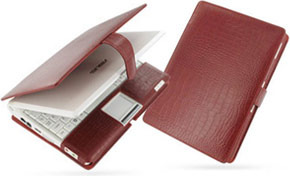 I just got a new laptop and it's bigger than anything I've had before and so none of my cases/sleeves/bags fit it, it's very annoying. I'm highly jealous of people with the Eee PC who can now purchase a custom fit leather case for their laptop, made by Handetta.
The cases, which come in soft leather black, red and tan, have laser cut holes for the buttons, speakers, etc...and comes with pockets for two credit cards and 4 memory cards. It has a magnetic latch for opening and closing and gives a sleek, stylish look to the system.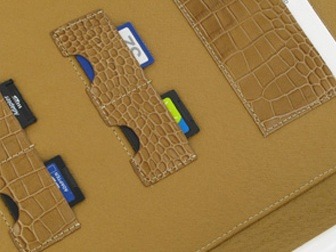 Each case will cost about $43, which is not bad considering its looks a lot more expensive. I'm sure there's something out there for my hefty contraption and I hope it comes off looking something like the Handetta case.