Hammacher Schlemmer offers 3D camcorder you can buy now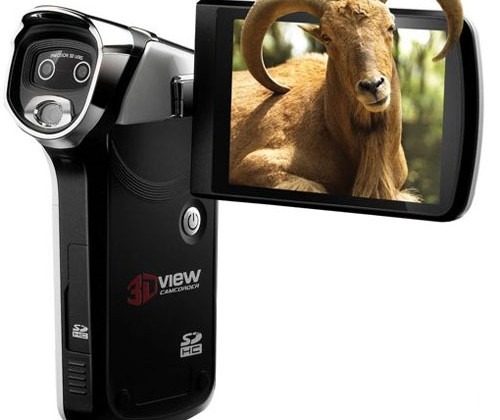 Panasonic has been talking up its coming 3D camcorder that claims to be the first consumer focused 3D camcorder on the market. That Panasonic unit is set to ship in October, but Hammacher Schlemmer has beat Panasonic to the 3D camcorder punch.
Hammacher has announced that it has a slick little 3D camcorder that will ship on the 6th. The 3D camcorder looks a lot like the Sanyo Xacti camcorders to me. The little camera measures in at 4.5" H x 1.5" W x 3.5" D and weighs six ounces.
The camera will sell for $599.95 and shoots 3D video in 640 x 480 resolution. It has dual lenses with 3MP image sensors and records video to a SDHC card. The camcorder has a 3.25" LCD and the 3D movies can be watched on the included 7-inch media player without needing 3D glasses. The camcorder can also shoot 2D content.