Halo 5: Guardians Xbox editions and goodies get revealed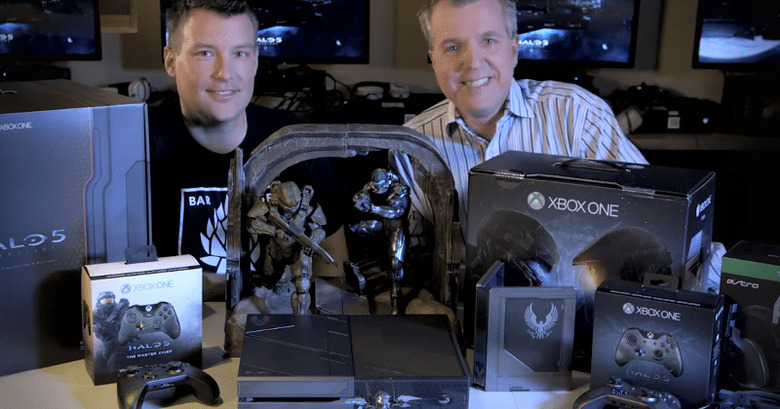 In a little over a month, Microsoft Studios and developer 343 Industries will be launching the latest installment of the Halo franchise. And naturally, it is also building up the excitement, and the products, that will be swirling around Halo 5: Guardians. To say that there's a Halo 5: Guardians bundle for every type of Halo fan and every budget might not be too much an exaggeration, with editions covering regular to super limited classes and an accessory to match your gaming preference, style, and loyalties.
The most basic limited edition is hardly that basic, coming with a bundle of joy for Halo fans looking forward to squeeze out every piece of enjoyment from the upcoming game. The Halo 5: Guardians Limited Edition already comes with these goodies:
• A SteelBook that contains all the physical loot, specifically designed to look like a top secret container from the Halo universe. And that analogy isn't far off, considering what it hides inside
• Dossiers for Master Chief's Blue Team and Spartan Locke's Fireteam Osiris
• Spartan Locke's classified orders
• A miniature model of an Metal Earth Guardian (that has to be assembled)
• Halo: The Fall of Reach animated series
• Warzone REQ bundle
• 14-day Xbox Live Gold trial
For those with a penchant for an even bigger physical token, there is the Halo 5: Guardians Limited Collector's Edition. This includes all of the items from Limited Edition and adds a commemorative statue of the Master Chief and Spartan Locke together. They, however, can be separated to become two ends of a book or game shelf. One caveat is that the Limited Collector's Edition doesn't actually come with a physical install disc. In exchange, this edition offers a digital version of the game that can pre-downloaded as early as October 20.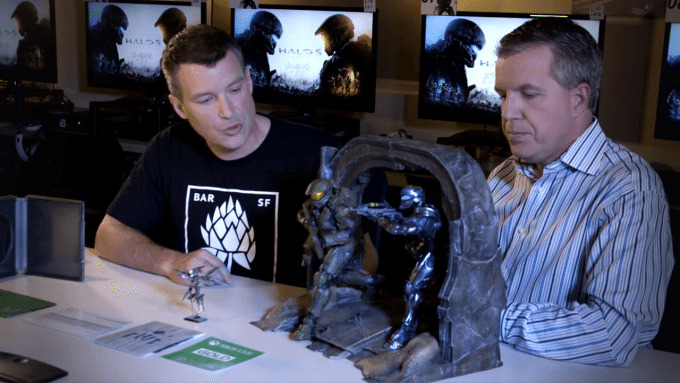 Microsoft is also offering an Xbox One Halo 5: Guardians Bundle starting October 20 that lumps together the Limited Edition rewards with a very special edition of a 1 TB Xbox One console. This particular console has the markings and design of the game's materials and aesthetics, as well as some engraved logos that clearly mark this console as one from the Halo universe. The design particularly borrows the language of Spartan Locke's armor. In addition, it comes with a special edition wireless controller that is also patterned after Locke's motif. The console also has custom sounds for power up, power down, and eject.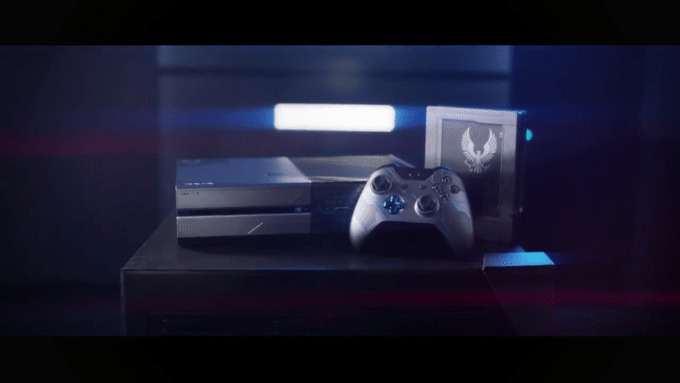 For those with less desires or budget but still wants to take home a piece of the Halo 5 universe, there are also some accessories available. The same Spartan Locke wireless controller from the Xbox One bundle can be purchases separately. And for those who root more for the Master Chief, a wireless controller bearing his motif will also be available.
Halo 5: Guardians is set to roll out the door 27th October.
SOURCE: Xbox