Halo 4 Xbox 360 bundle becomes official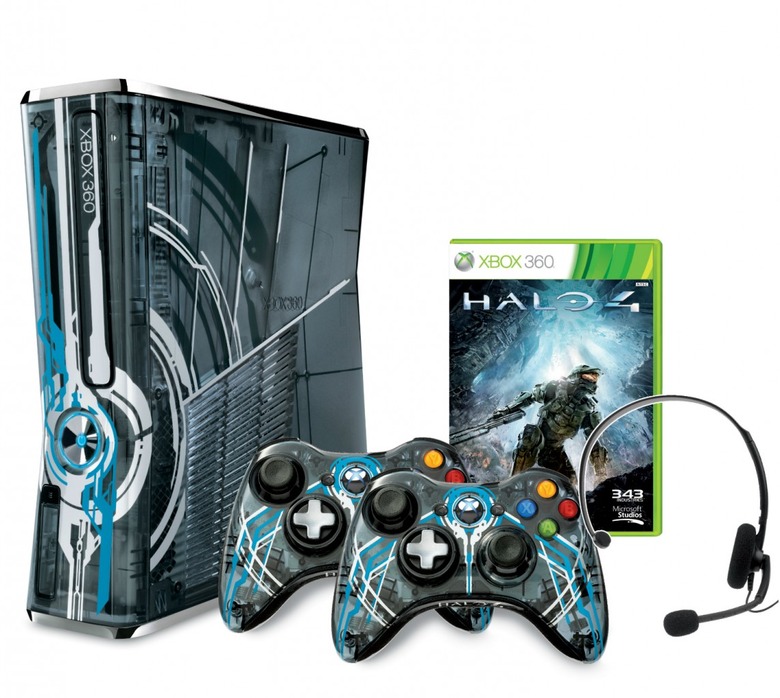 We already had a feeling that Microsoft was planning to roll out a limited edition Xbox 360 bundle to go along with November's release of Halo 4, but this weekend the bundle got an official reveal at the San Diego Comic-Con. Like most of the other limited edition consoles we've seen come and go throughout the years, this bundle features some snazzy artwork on the console itself and the controllers, but you'll also be paying a premium price if you want one. Hit the jump for all the details.
So, here's everything you'll be getting in this Halo 4 limited edition Xbox 360 bundle: one 320GB console, two wireless controllers, a wired headset, a copy of Halo 4, and a set of download codes for Halo 4-themed avatar items and in-game DLC. The console and controllers come decked out in Halo 4 artwork and blue LEDs to match the overall color scheme of the set, so if you want an Xbox 360 that stands out from the sea of other consoles out there, this is probably the bundle for you.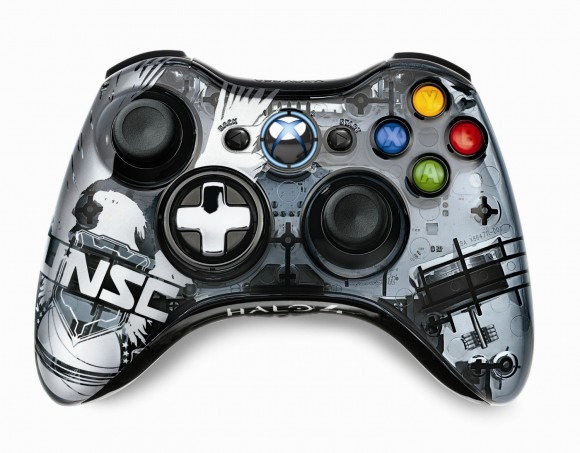 Admission to this show is not cheap, however, with Microsoft giving this bundle a price point of $399.99. If you like the look but don't like dropping $400 all in one go, you might want to consider picking up a standalone Halo 4 wireless controller, which are being released on October 21 and will only set you back $59.99. As you can see in the image above (and the gallery below), the design of the standalone controller differs quite a bit from that of the controller included in the bundle, but Microsoft says that both will feature blue LEDs surrounding the guide button. The bundle itself releases the same day that Halo 4 hits shelves – November 6 – and is available for pre-order right now, so get to saving!
[via Joystiq]