Half-Life: Alyx launch date has finally been revealed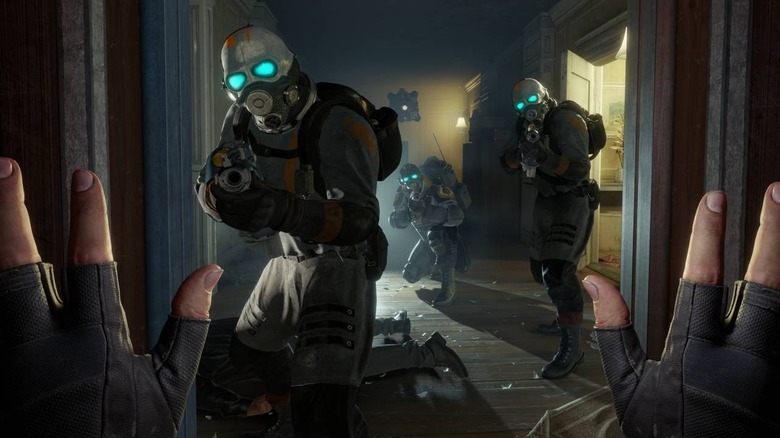 Half-Life is one of those games that many gamers talk about, most often very fondly, but very few new gamers today see. That's mostly because, despite the cult following, the game has not seen any new release in more than a decade. That will be changing next month when the sequel-prequel-spinoff Half-Life: Alyx is finally released on Steam. It could be the start of the franchise's revival if the game truly takes off, which is going to be tricky considering it's exclusive to PC-based VR systems only.
Named after one of the first game's characters, Half-Life: Alyx takes place between Half-Life 1 and Half-Life 2, making it a spinoff more than the Half-Life 3 that fans have been clamoring for for years. Still, it could fill in some gaps, retrospectively, in the franchise' in-game mythos and promises to let players experience the game in a completely new way.
That new way is, of course, virtual reality and the game has been credited to have boosted sales of Valve's Index VR system in a very substantial way. Considering how much it costs (presuming you already have a VR-worthy PC rig), that's no small feat for a game that hasn't even been released. It also proves, at least to Valve, that the Half-Life fan base may not be just all talk when it comes to supporting the franchise.
That kind of support is going to be critical if those fans want more Half-Life games in the future. Valve has already made mention of future titles but those all hinge on the success of Alyx in the market.
Half-Life: Alyx, available March 23, 2020 https://t.co/NCOLWqSp3e pic.twitter.com/Q04EZwNfBt

— Valve (@valvesoftware) February 13, 2020
Half-Life: Alyx launches on March 23 on Steam. Those who bought the Index get the game for free but, fortunately for latecomers, the game is also compatible with the Oculus Rift, HTC Vive, and even Windows Mixed Reality headsets.