Hacking group OurMine takes control of Variety website, spams readers with email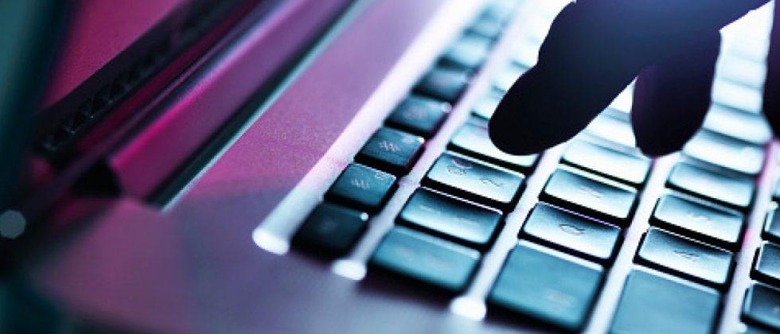 The group of hackers going by the name OurMine managed to briefly take over the website for the entertainment new outlet Variety this weekend. If the name OurMine sounds familiar, it's because the same collective was responsible for hacking social media accounts belonging to high-profile tech CEOs recently, including Twitter's Jack Dorsey, Google's Sundar Pichai, and even Mark Zuckerberg of Facebook.
But unlike your typical hack that simply leaves the victim website defaced with a message of the hackers' achievement, OurMine went a step further and managed to get control of Variety's email system, in turn bombarding subscribers with dozens of copies of the same message.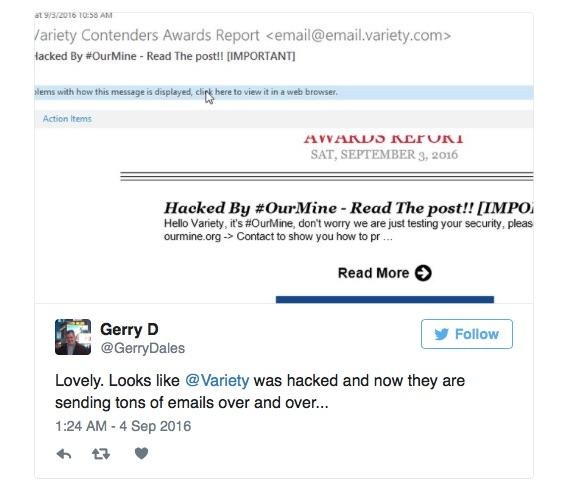 Thankfully the emails didn't contain any malware or spam, but just directed the recipients to a post on Variety by OurMine where they bragged that they were "just testing your security." Since they regained control of the site, Variety has deleted the message and published their own post with a statement on the hack:
"You may have received one or more emails from Variety with the subject line #Ourmine. Variety did not send those emails; please ignore and delete them. We are working diligently to contain the matter and will update you when the issues have been resolved."
SOURCE Variety