Hackers tried to extort $50,000 from Symantec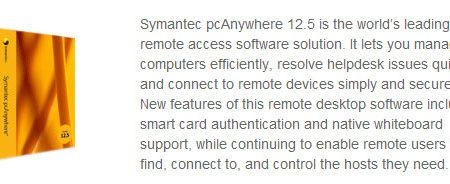 An e-mail exchange been posted to Pastebin that allegedly outlines an attempt by hackers to extort $50,000 out of Symantec. According to the e-mail exchange, a Symantec employee named Sam Thomas was to negotiate payment with hackers who infiltrated Symantec servers and stole the source code to the popular Symantec applications pcAnywhere and Norton antivirus. The hacker/hackers who were conducting the extortion negotiations go by the name Yamatough.
In the e-mail, Thomas wrote that Symantec would pay $50,000 total the hackers to keep the source code from being posted publicly. The e-mails also show Thomas claimed Symantec wanted to use a payment system with $2500 a month for the first three months and the balance once it was convinced the source code was destroyed. Symantec has confirmed the extortion attempt to CNET and says that they were conducting an investigation in cooperation with authorities.
Symantec also says that the investigation is ongoing, and it will not release the name of law-enforcement agencies that are involved. Presumably, the FBI will be included in the investigation and perhaps other agencies as well. Negotiations broke down before the agreement was in place. Apparently, no money was ever sent. CNET now reports that the 1.2 GB file titled "Symantec's pcAnywhere source code" has been posted to The Pirate Bay.
[via CNET]