Hacao Classmate PC lands in Vietnam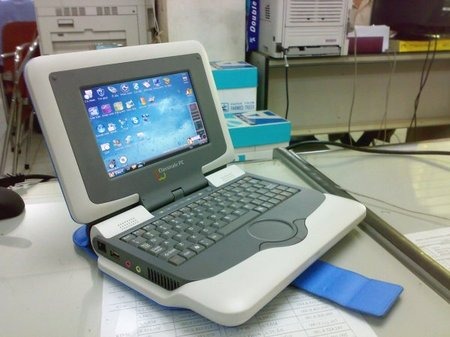 With a 7" screen, its own version of Linux, 1GB of flash storage, a 900MHz processor and 256MB of RAM it has landed in Vietnam for the low, low price of $250, if you are a student. The screen has an 800x480 resolution and the system has a 400MHz bus, I also left out the 802.11b/g WiFi that is stuffed in there somewhere.
The computer weighs in at a mere 2.9 pounds and has dimensions of 9.6x7.7x1.7 inches. Its apparently being sold under the Hacao name and has its own version of Hacao Linux Professional pre-installed, and its apparently not really the Intel Classmate PC, instead it was just closely designed after the Intel Classmate PC.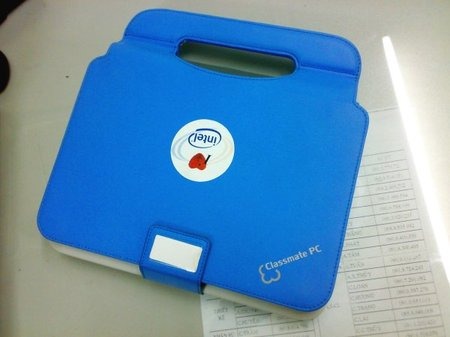 To students and schools its $250 each, to the public $340, and if you want Windows on it, it will cost you $38 more. Personally, it looks far better than the OLPC, certainly far sturdier if nothing else.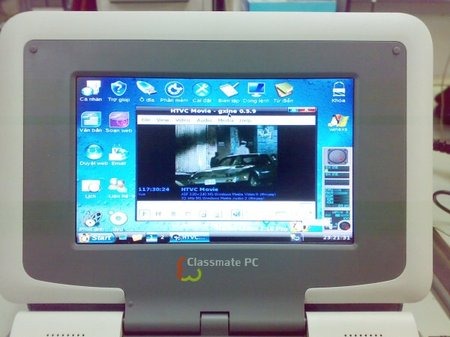 Intel's Classmate PC ships in Vietnam [via PCLaunches]