H1Z1 goes free-to-play as pro league gets underway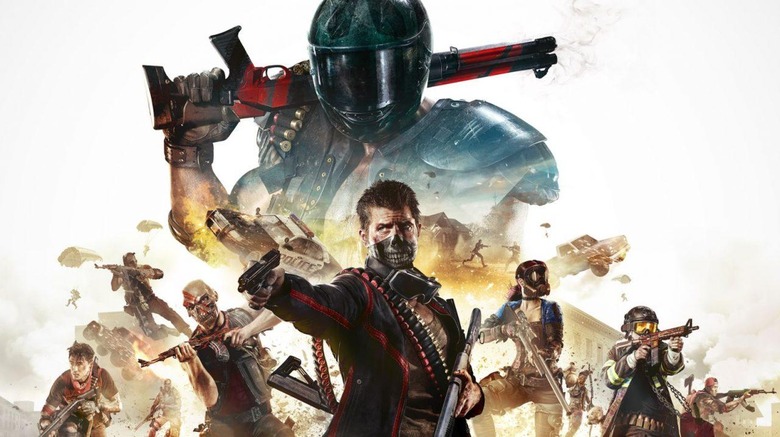 We don't hear much about H1Z1 these days. Though it was one of the earlier Battle Royale games to arrive on the scene, it was quickly eclipsed by both PlayerUnknown's Battlegrounds and later Fortnite upon their respective releases. Still, Daybreak Games is chugging along with H1Z1, announcing today that it has gone free-to-play.
This announcement comes just one week after the game exited Steam Early Access and launched a new mode called Auto Royale, so if you were tempted by either of those announcements, it sounds like now is a good time to check it out. What happens to those who purchased the game before today? There are a couple of different outcomes, depending on when you bought it.
In a news post over on the Steam page for H1Z1, Daybreak encourages everyone who is still within Steam's two-week refund period to ask for their money back. Keep in mind, however, that in order to qualify for a refund, your total playtime will need to clock in at less than two hours. If, on the other hand, you're already outside the refund window, you'll be granted an H1Z1 Appreciation Pack, which features a few different skins, 10 victory crates, and 10,000 skulls – H1Z1's new freemium currency.
In a separate post over on the H1Z1 website, Daybreak has announced the game's new pro league. The H1Z1 pro league will kick off its first season next month in Las Vegas, with 15 teams participating. There are some big eSports names among those 15 teams, including Cloud9, Tempo Storm, Team SoloMid, and Alliance, so Daybreak certainly has the buy-in from big eSports organizations.
Daybreak is partnering with Caesars for the H1PL, as it's being called, with pro events to be hosted at Caesar's Entertainment Studio. You'll be able to watch the pro league beginning on April 21 over on Facebook, which is the exclusive streaming partner for at least this first season (sorry Twitch).
All of this sounds great, but the question is whether or not it's enough to revitalize interest in the game. There was a time not too long ago when H1Z1 was the king of the hill, but after the launches of PUBG and Fortnite, its player numbers have dwindled quickly. We're sure Daybreak has more in store when it comes to returning H1Z1 to its former glory, so stay tuned for that.