Gymkhana 9 VR lets you enjoy the hoon in 360-degrees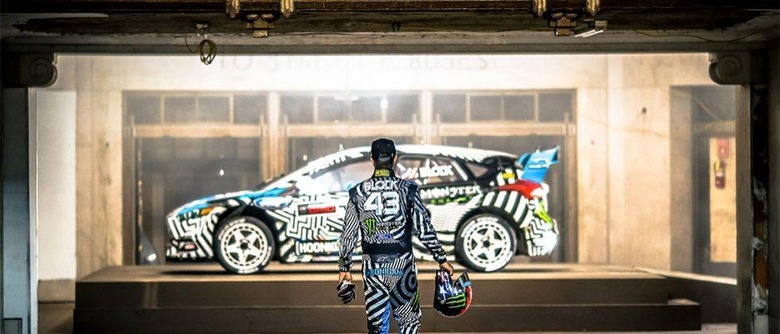 Ford has announced that it has teamed up with Hoonigan to offer fans of the Ken Block Gymkhana series of videos a 360-degree virtual reality look at Gymkhana 9. This marks the first time ever that the Ken Block video series has been presented in virtual reality 360-degree video. To enjoy the video fans will need to use the FordVR app and launch part one of the video on the Ford YouTube channel.
Part one of the video has Block and the crew showing details of stunts like the train drifting scene and other candid parts of the video are highlighted. Ford says that part two of the video will be offered in the coming weeks. The first time we talked about the FordVR app was earlier this month. The app allows iOS and Android users to watch things like car races in VR using Oculus WebVR tech.
If you don't have a VR headset, you can still watch the video on your Android or iOS device. Naturally the video won't be as fluid and VR-like without a headset, but it can be done. The content can also be viewed from a web browser as long as the browser supports WebVR.
Just hitting play on the video on a normal web browser gives you a distorted view of the action, but you can watch that way. This is more like a behind the scenes look at the making of the video that just turning the Gymkhana 9 video into something viewable in VR. If you are a fan of Ken Block and Gymkhana, this is a video you will want to check out.
SOURCE: Ford