JayBird X2 Unboxing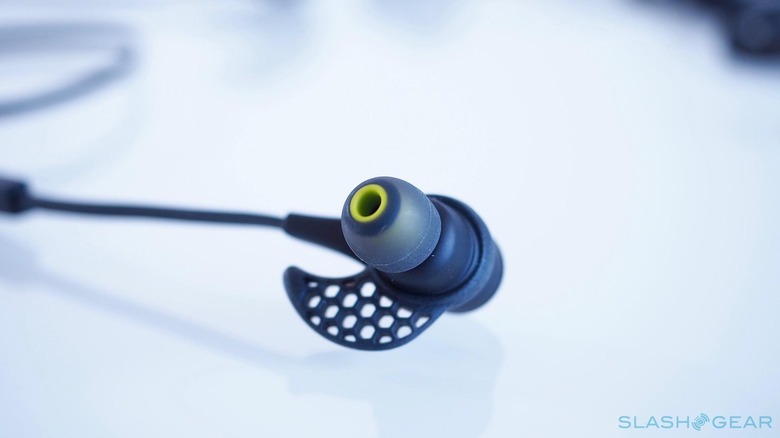 JayBird X2 offers impressively quality sound (one of the best we've tested) especially for a wireless headset that's extremely compact in size. Battery life should last 8 hours of continuous listening. New and free on the X2 is COMPLY premium sport foam ear tips (we had to purchase this after market).
The patented secure-fit on the Bluebird X was good but not great so we're happy to see an improvement in the thickness and design of the fins. Whether you wear the X2 over or under-ear, the fins should keep it secure for every day commute or the most extreme workout possible. We know because we've tested the X2 in every imaginable scenario.
Singnal Plus is a key feature simply because no matter where your device is on your body, it eliminates signal loss especially when you're moving about indoors or outdoors. Speaking of moving around, these headphones are also sweat-proof.
Finally, Shift is JayBird's custom configuration and the company's own implementation of the native Bluetooth SBC codec. So far, we're impressed with SHIFT's delivery of sound quality — so much that our JH Audio 16 custom headset is being benched.