Gum goes high tech with Rev7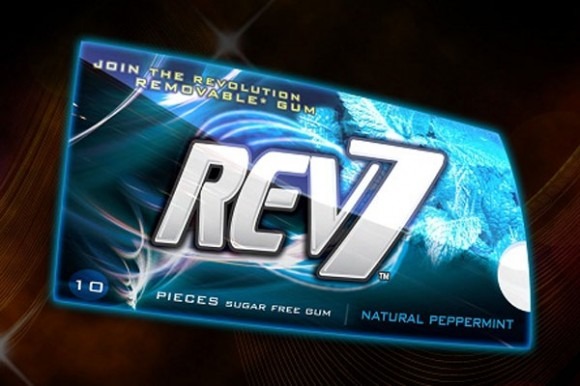 When I was a kid, my brother and I were always chewing gum. My brother went on this gum bender once after watching the original Willy Wonka flick at school and started sticking his gum to the bedpost. At the time, we shared a room with a big queen bed and the gum managed to fall off the bedpost into my hair. Not fun times. Some of that gum remained adhered to the headboard for as long as we had that bed.
A new chewing gum is out that has gone high tech and will come off anything your kids might stick it on. It will come off the bed or even from under the table thanks to tech that allows it to mix with water. Normal gum won't mix with water hence it stays sticky over the long haul making it hard to get off sidewalks and other places.
The Rev7 gum will absorb water and turns into a fine powder in a matter of months. If you need to get it off something before the months it takes to turn into powder, it is supposed to be removable from just about any surface easily. I wonder if it will come out of hair more easily too.
[via Treehugger]