GULEEK i8 Windows 8.1 box comes with its own battery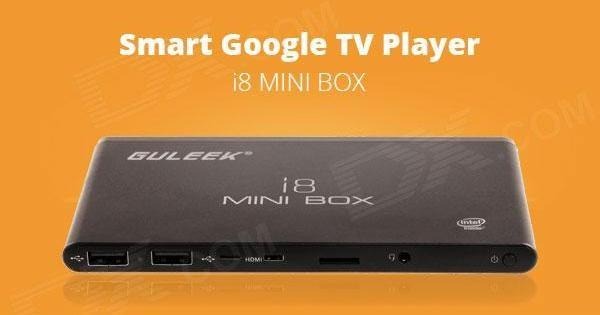 Pico PC's like Zotac's ZBOX lines may be exactly that, tiny, but they aren't completely portable despite their portable size. They are, at the very least, tethered to a power supply to be even useful. One rather intriguing new product, however, tries to address that limitation. This odd GULEEK i8 "Windows 8.1 Smart Google TV Player" indeed comes with almost everything other pico computers have to offer with just a single but very important difference. It has its own 3,000 mAh battery inside.
That may sound a bit insane, but it's arguably a good selling point. It's a tad lower than, say, a budget Windows tablet, but it should be enough to provide juice for some time while you change spots or look for a wall socket. This is truly a desktop on the go, but you'd also have to remember you'd need a display, a keyboard, and a mouse.
The display part doesn't have to be a monitor or a TV all the time, however. GULEEK i8 includes a feature that lets you log in to the tiny Windows box via an Android phone. Ironically, nothing for Windows Phones or Windows tablets. But once the box has been setup, it wouldn't be too difficult to get some remote desktop access running on it.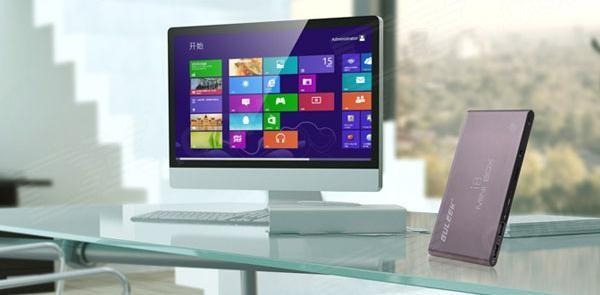 That said, the GULEEK i8 isn't going to be a strong race horse. It is powered by an Intel Atom Z3735F, a quad-core running at 1.8 GHz max. There's 2 GB of RAM and 16 GB of storage,expandable up to 64 GB only with a microSD card. As usual, that remains to be the bottleneck of any Windows system. For ports, you have full sized USB ports, a micro USB for power, and micro HDMI for output. Wireless connectivity includes WiFi, Bluetooth 4.0, and even built-in 2.4 GHz for wireless keyboards and mice.
Those specs pretty much limit the hardcore things you can do with the GULEEK i8. Forget about gaming or heavy photo editing, much less video editing. But browsing and document editing on the go, perhaps even some media consumption, and you probably have a contender. It also makes for a home entertainment system that isn't tied down to a single spot, at least not for a while anyway. All that you get for a pre-order price of $104.
SOURCE: DealExtreme
VIA: Liliputing