Guitar Hero: On Tour information revealed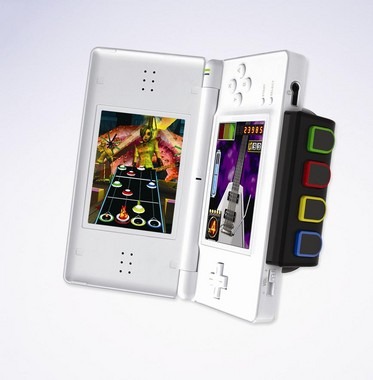 We've known for some time that the Guitar Hero franchise was going to be making its way to the Nintendo DS, unfortunately we haven't really known much more than that. Activision has recently revealed new details about the game, including a look at the Guitar Grip peripheral that will be included.
The latest addition to the Guitar Hero series is currently being developed by Vicarious Visions, the same team that brought Guitar Hero III: Legends of Rock to the Wii. You will notice from the picture above that the Guitar Grip features four frets, which is one more than the mobile phone version, but one less than the full console versions.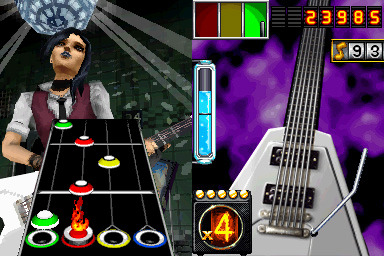 If you're wondering how the peripheral will connect, it actually plugs into the GBA cartridge slot. You'll strum by plucking at the touchscreen with a special pick. This new title even takes advantage of the mic, though we're not sure how exactly. My guess is that you'd yell or blow into it similar to games like Phantom Hourglass.
While we don't know the full lineup just yet, we do know three of the bands that will be featured in the game: Nirvana, OK Go and No Doubt. There will be six characters to select from, two of which were developed specifically for Guitar Hero: On Tour. As for multiplayer mode, this will be supported via the Nintendo WiFi network.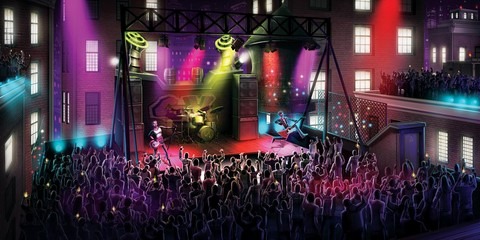 We don't have any information regarding pricing or availability other than the fact that it will be a summer release. We'll keep you updated as new information becomes available.