Guitar Hero III Demo to be included with next Tony Hawk game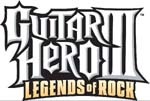 Want to get your hands on Guitar Hero III: Legends of Rock before it ships later this year? You might consider purchasing Tony Hawk's Proving Ground.
Confused? Well if you purchase the newest Tony Hawk game when it comes out in October you'll get a demo for Guitar Hero III. You'll get 5 songs to play, only two of which are covers. The song list is after the jump.
Lay Down (by Priestess)

Even Flow (by Pearl Jam)

The Metal (by Tenacious D)

Hit Me with your Best Shot (as made famous by Pat Benatar)

Rock You like a Hurricane (as made famous by Scorpions) 
Honesty, that's a pretty good lineup of songs for being a demo. Personally, I'm going to rock out with Tenacious D, Pearl Jam and the Scorpions as soon as I can.
Newest Tony Hawk game to be bundled with Guitar Hero 3 demo [via opposablethumbs]