Guardians of the Galaxy Vol. 2 trailer debuts with Baby Groot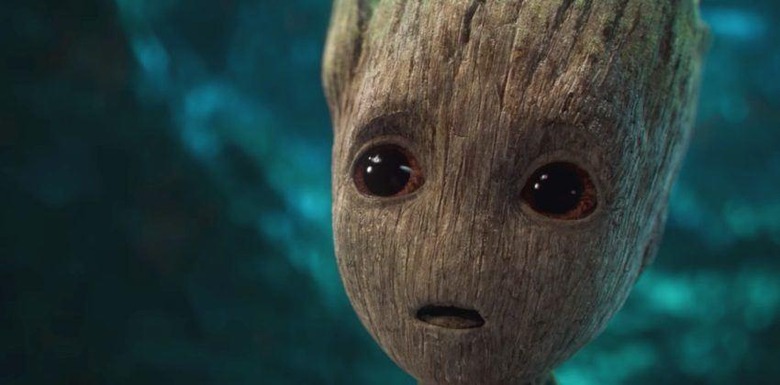 It's a day that comic book and movie fans equally look forward to: when Marvel releases a new trailer for an upcoming film from its growing Cinematic Universe. This time it's a new teaser for Guardians of the Galaxy Vol. 2, and as you'd expect, it's full of action, humor, and the rag-tag group of heroes we came to love in the first movie. But without a doubt, the star this around will be the adorable Baby Groot.
Right off the bat viewers are treated to footage of Star-Lord (Chris Pratt), Gamora (Zoe Saldana), Drax the Destroyer (Dave Bautista), and Rocket Raccoon (Bradley Cooper) battling a giant alien creature in space. From there we jump to Rocket giving important instructions to Baby Groot (Vin Diesel), who still only responds with his "I am Groot" line.
The trailer is perfectly set to the song "Fox on the Run," so we know the classic rock-influenced soundtrack will be making return. Likewise for the hilarious banter and camaraderie that made the first Guardians of the Galaxy movie such a welcome hit.
Be sure to watch to the end, where we get a quick peak a new character who can read people's feelings simply by touching them, as demonstrated on Star-Lord. And of course Drax still has no concept of subtlety. The wait for Guardians of the Galaxy Vol. 2 to hit theaters on May 5th, 2017 will be a long one.
SOURCE Marvel